We all scream for ice cream: a museum review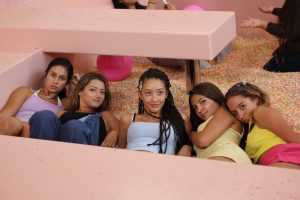 The Ice Cream Museum is a pop-up museum currently operating in San Francisco and Los Angeles until October 2017, and was also a huge hit in New York.
The museum is definitely not traditional. It is very unique and that uniqueness is what has made it such a huge attraction in every location that it has 'popped-up' in. It's so popular that tickets often immediately sell out, making it very difficult to obtain tickets.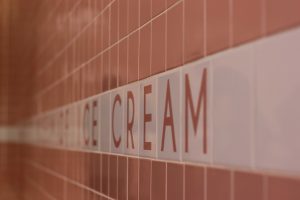 Not to mention that the ticketing process is more strict than most museums. Attendees must purchase the tickets from the official website, absolutely no secondhand website ticket sales are permitted. Tickets must also be purchased for a specific date and time, and at least one person from the group must present an ID at the door that matches a name on the tickets.
However after seeing the museum in person, it makes sense why it is so popular and difficult to get into. Let's just say, it's not a building that can easily be missed while walking down the street. The entire building is painted a light pink color– even the workers wear all pink– and there is a line out the door.
Inside the museum each room is a different ice cream related theme, from mint, to gummy bears, to sprinkles. Each room is extremely colorful, and presents the attendees with a little treat, which was one of my favorite parts.
The whole museum actually has such a lighthearted feeling, that one can't help but smile and be happy. That's one reason I think it's best to attend this museum with friends; it makes the whole experience a lot more fun.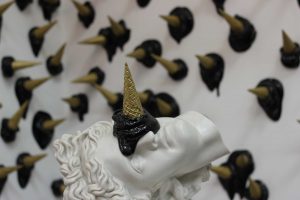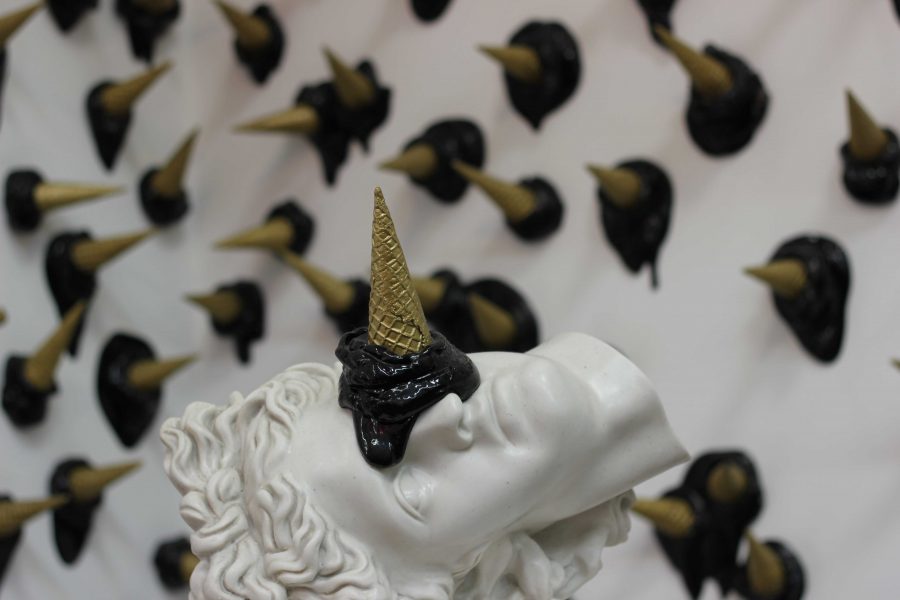 The museum mostly features interactive art like swings and a pool of sprinkles which you are allowed to 'swim around' in. However, there are also some more traditional pieces made by artists that are only for viewing, such as statues of giant melting popsicles.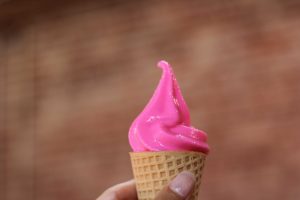 There is also an adorable gift shop in the final room of the museum which features items like melted ice cream candles and 'Unicorn Snot,' which is body glitter.
I'd say that the best part of the museum was taking pictures in the exhibits. So those who aren't really into the whole interactive concept, may be turned off by the Ice Cream Museum. But if they like interactive and modern art and enjoy taking pictures, then it will definitely be worth the $35.