Opinion: Jazz hands make the world go round
VHS students share their Broadway experiences
While VHS holds many plays and musicals, Broadway is known for theatrical performances in the Theater District located in Midtown Manhattan, New York City. There have been over 300 Broadway musicals. Broadway is full of bright lights, old and upcoming actors. 
Junior Reese Whitely said, "I have seen Hamilton and Hadestown. Hamilton was my favorite! I would rate it a 10/10, it was so cool to see. Overall, the music was really good and the whole atmosphere was really cool." "Hamilton" is a relatively famous musical that encapsulates the life of Alexander Hamilton. It has been performed for over five years on Broadway. Whitely said, "I have met Lin-Manuel Miranda, who was the lead in Hamilton, he was just walking down the street past the theatre." Lin-Manuel Miranda is an American actor, singer, songwriter, rapper, producer, and playwright. He has starred in Hamilton and the musical "In the Heights."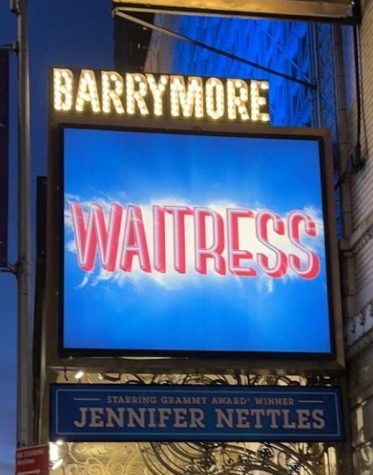 Broadway hosts lots of different shows, some widely known, some not. I personally have only seen two Broadway shows. My first being "Chicago," this musical depicts a story of "two rival vaudevillian murderers locked up in Cook County Jail." The musical was very funny and entertaining. The second musical I saw was "Waitress." This was my favorite Broadway show to see. The set was so nicely done and the actors and actresses performed  wonderfully. "Waitress" is a tale about "a waitress and expert pie maker stuck in a small town and a loveless marriage." It proceeds to follow her time in the small town where she goes through many hardships, but it all turns around in the end.
Junior Ava Happle said, "I have been to a Broadway show! I went and saw 'Six' in New York over fall break. I would rate the whole experience a 10/10, It was a super great experience! I thought the plot and music was super cool and I would definitely recommend seeing it! It was also my first show."
For anyone who hasn't yet gotten a chance to see a Broadway musical, it is a wonderful experience to try at least once in your life.