Music review: "The Great War" caused by Taylor Swift's new album and tour
World-famous pop star Taylor Swift released her 10th studio album and announced a stadium tour, but how are her fans doing?
Taylor Swift, 11-time Grammy award-winning pop star, released her tenth studio album, "Midnights" on Oct. 21. The album came out in two parts, the first being titled "Midnights," with a total of 13 tracks, which was released at 12 a.m. EST. The second part of the album came as a surprise to fans, with only hints at what was to come. "Midnights (3am Edition)" was released at 3 a.m. EST, the same night as the first part of the album, and just three hours later.  "Midnights (3am Edition)" included seven new tracks, making a total of 20 songs on Swift's 10th album. 
Katie Hendren '24 said, "I feel ['Midnights'] was the thing we needed to keep us going in 2022." 
We completely agree with this, as "Midnights" was an unexpected announcement that is helping me get to the end of the year.
Swift has moved through several genres in her past nine studio albums, ranging from country to R&B to alternative/indie and so many more. Because of Swift's wide range of genres, fans including myself were unsure of what to expect from "Midnights." 
Personally, we were hoping for an album similar to her eighth studio album "Folklore," which was a mellow, indie album. So imagine my surprise when we hit play on "Midnights" for the first time only to hear upbeat pop songs such as "Bejeweled" and "Lavender Haze." We were certainly surprised and maybe even a little disappointed at first. However, that disappointment quickly became pure awe as we continued listening to the album. It was a rollercoaster through both upbeat and mellow, emotional songs, which we enjoyed.
Immediately, the masterpiece "Maroon" stood out to me. This beautiful song discusses the painful act of remembering the best parts of a toxic relationship. Swift has never disappointed with her powerful talent of making beautiful lyrics before, and certainly did not with this song. 
The song on the album with the most controversy would probably be "Snow on the Beach," featuring Lana Del Rey, another popular singer. Fans were extremely excited when it was announced that Del Rey would be featured on a track in "Midnights," but many expressed their disappointment after listening to the song. Del Rey was used for background vocals and support in "Snow on the Beach," which was a surprise since many thought she would have her own verse. 
"One thing I don't like about it ['Midnights'] is that Lana Del Rey is not featured enough in her one song," said Amelia McCleod '24. 
While we also agreed with McCleod's statement at first, we have grown to really love and appreciate how beautiful her vocals are in "Snow on the Beach" and how much it adds to the beauty and mystical appeal of the song. 
Some of my other favorites include "You're on Your Own Kid" and "Would've Could've Should've." Both songs are highly emotional and reflect on past relationships. 
On top of releasing "Midnights," Swift went on to announce her first tour since 2018, a stadium tour around the United States. Swift has titled this tour "The Eras Tour," and due to the name, fans are expecting her to revisit her previous albums, themes and styles throughout the show. The tour originally had 27 dates, starting in March and ending in August. However, due to anticipation of high demand for tickets, Swift added an additional 17 shows along with the previous 27 dates. 
Presale for these tickets went up on Nov. 15 at varying times depending on the location. The general sale for Swift's tickets was supposed to go live at 10 a.m. PT Nov. 18, but Ticketmaster, the site Swift chose to hold her ticket sales, came forth on their Twitter page and said that due to high demand for tickets there were not enough left for a general sale. This means that if you did not receive a code after applying for a verified fan presale spot and you did not have a Capital One credit card for the Capital One presale, you had no chance of getting tickets. 
Many fans were enraged by this announcement and rightfully so. Ticketmaster should have known the demand for tickets for Swift's first tour in four years. Swift came forth via her Instagram story after the announcement. She shared that she was assured Ticketmaster understood the voluminous demand for tickets and would have it handled. Swift told her fans that she too is disappointed in the outcome and expressed her apologies to all of the fans who did not get tickets.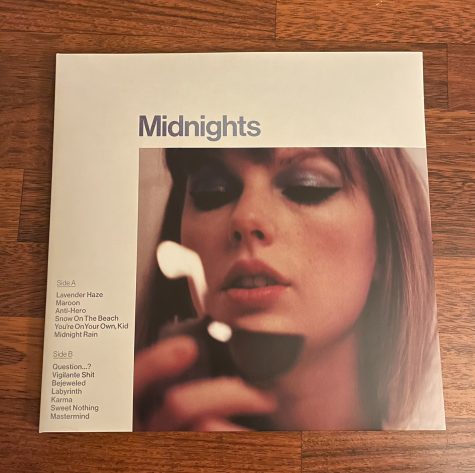 We are happy that Swift did not stay silent on what happened because we think Ticketmaster handled this tour poorly. So many issues could have been avoided with easy fixes from the beginning, and they failed to do so. We don't see how Swift can add new dates to please everyone, seeing as she would have to perform 900 nights (every night for two and a half years) in order for all fans to get tickets; so right now, an apology from her is just enough to make fans feel heard. 
This fall has been an exciting one for Swifties, full of ups and downs from the amount of announcements and easter eggs Swift has left us. Regardless of your stance on Swift's music, you cannot deny that she has made a name for herself in the music industry and is one of the most influential women of her time.