VHS alumnus drops her self-titled debut "Ego Sunshine."
"We really wanted the band to be named Areola 51 but that name was unfortunately taken," Ventura High School alumnus Izzie Clark says of the name of her band, "Ego Sunshine."
"We laid on the beach, you were kissin' me and for a moment everything was fine," Clark belts out on track one of her debut self titled EP. The rolling drumline that accompanies her is played by none other than Zach Castro, Foothill Technology High School alumnus.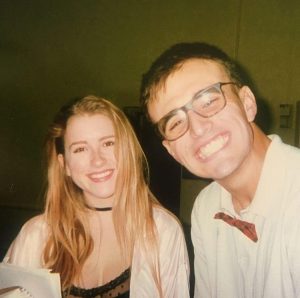 Ego Sunshine dropped on Halloween, October 31 and features three songs: "Thief," "Nerds," and "No Health." Produced by record label My Friend Debbie, "Ego Sunshine" is a beachy pop/rock band, completely in tune to the house show and Topping Room culture that they started out as.
The first song, "Thief," sets the pace of the album with a frustrated anthem of teenage love. (It almost reminded me of the indie band, "The Pains of Being Pure at Heart.") Some might recognize it as it was played at the "Grrls" topping room show of New Year's Eve, 2016. Short and sweet, "Thief" paints a picture of heartbreak. Clark jokes, "Whenever a scrub screws me over I write a rage song about him!"
"Nerds" is a self aware power ballad. Performed once in August of 2017 -also under the name "Grrls,"- hardcore fans might also recognize this one. Although themes of heartbreak seem central to the album, "Nerds" focuses more on personal insecurities and introspection, but still gives fans an upbeat moshing opportunity.
"No Health" begins with crashing drums and fast paced rhythmic vocals, followed by an electrifying riff. "Misery is fleeting, don't want to stay in," Clark sings about "feeling physically and mentally unwell and my bad habits," as she puts it.
The EP was recorded at Red Bull Studios with producer Zoux Bluestein.
Recording the album was a "huge learning experience," according to Clark. "[Bluestein], our producer, gave us so much valuable advice about who we can and should trust while on our musical journey…Each day held a new adventure for us!"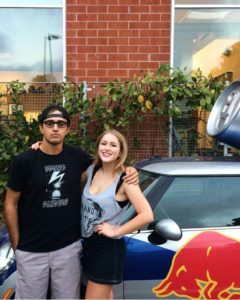 She also thanks Bluestein for his generosity and time saying, "He did everything for free, which is absolutely insane and the album wouldn't exist right now if he had not devoted so much time to it."
Clark said the name for the EP and project came from her feelings while recording it. "I felt egotistical for recording my own songs for some reason, as music is very personal and it was kind of a window into my mind. However the 'sunshine' comes from the happiness I feel creating and showing people my music."
Ego Sunshine can be found on Youtube, Spotify, Apple Music, SoundCloud and Bandcamp. Click the link below to listen.
https://soundcloud.com/isabelle-clark-11/sets/ego-sunshine-ep