Opinion: Spotify vs. Apple Music which is really better
Spotify and Apple Music are the two most popular music streaming platforms but which ones best is finally up for debate
Music is a necessity for teenagers of this generation. As of November 2022, 82 percent of teens say they listen to music every day according to Headphones Addict, so it isn't a surprise that there is debate on which music streaming platform is superior. 
The most common two platforms for music streaming are Spotify and Apple Music. Spotify launched April 23, 2006 and Apple Music launched on June 30, 2015, a notable amount of time later. Apple Music has still managed to keep up in the ranks as Spotify's number one competitor since 2015, behind Spotify by 98 million users. 
When considering which platform is superior we must take into consideration the subscriptions each platform offers to their users. Spotify has a premium subscription that costs $9.99 monthly for an individual plan but has remained unchanged in price since it originally launched in the U.S. in 2011, and it is still as low as any competitor. The premium plan includes a no-ad benefit, improved audio quality, the ability to download music for offline listening, device compatibility, family mix, unlimited skips and access to new releases.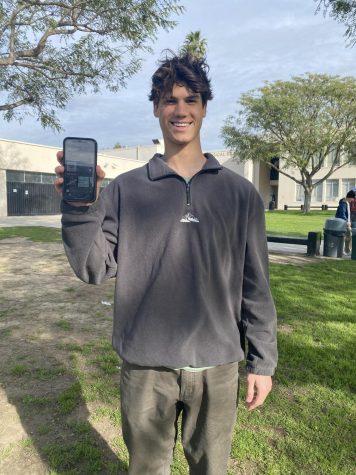 Tanner Bilby '23 said, "I use Spotify [but] I still like the Apple Music platform. I think [Spotify] very consistent with everything that it provides and I think it's an easy, organized platform to use. But I have just been using Spotify for forever so I just stick with that."
Apple Music's subscription costs $10.99 per month, which as of recently was raised by one dollar. The Apple Music subscription offers a no-ad benefit, improved audio quality and the ability to download music for offline listening.
A major difference between these two platforms is what is offered without paying. On Spotify you can listen to any song or podcast for free but with occasional advertisements. On the other hand, Apple Music does not have any way to listen to music without paying, you can buy songs individually for $1-2 or listen to the radio but that's it. You also cannot make any playlists on Apple Music without a subscription unlike Spotify.
Clover Higgins '23 said, "I mean [Apple Music] is fine, I just don't have it. I have heard that there has been controversy between people saying that Apple is better than Spotify because it has more, but Apple has everything that Spotify has. But also, Apple is a mixture of a little bit of SoundCloud too. They have some stuff Spotify doesn't have. So it's not bad, I just don't have it."
Each of the user bases on these platforms tend to have strong opinions on which is better for digital music. However, I think that Spotify is better because it provides a larger range of media and has a variety of features that Apple Music doesn't.