VHS hall of fame recipient stars in a traveling Broadway show coming to the Hollywood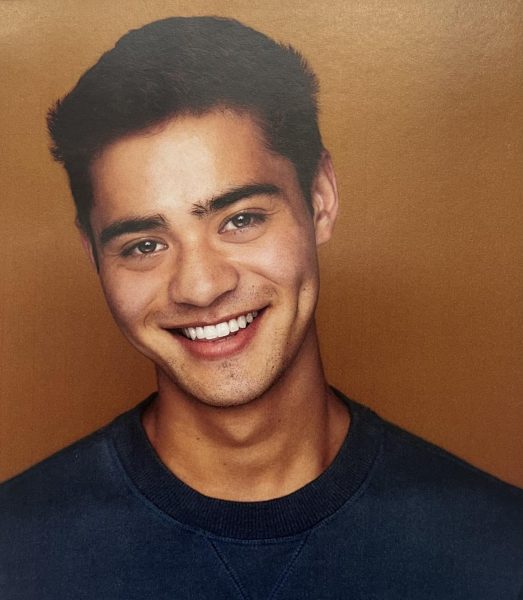 The VHS hall of fame wall features various students, faculty and coaches. The purpose of this hall of fame is to celebrate their accomplishments while at their time at VHS. Among those recipients is Daniel Brackett '18. Brackett received this award for his work in performing arts while a VHS student. 
After graduating from VHS, Brackett earned his Bachelor of Fine Arts from Elon University in Elon, N.C. There he was in his school's musicals every year he attended. These musicals included "Once On This Island," "Damn Yankees," "Fugitive Songs" and "42nd Street." 
Following his graduation in May 2022, Brackett joined the cast of "West Side Story" in Thousand Oaks. In the summer of 2022, Brackett performed in "An American in Paris" at the Cape Playhouse in Massachusetts. Brackett then joined the cast of Disney's "Aladdin," a Broadway show, in August of 2022. Brackett as well as his castmates and crew have been on tour since October of 2022. 
Miriam Arichea, Brackett's mother, said, "When he [Brackett] first sang a song at his talent show at Pierpont Elementary School in kindergarten, I had moms coming up to me telling me that they cried. I kinda laughed, but I was like 'oh my god really.' He was obviously in drama and improv as well as wind ensemble, but he also did tennis and he did mock trial [in high school]." 
Throughout his years at VHS, he played trombone in Wind Ensemble Honors and had been an active part of the drama department, having performed in various musicals and improv shows. 
Gianna Garman '24, a friend of Brackett, said, "He's in a national tour of 'Aladdin,' he played trombone at VHS and he went to college at Elon University. He's really nice. He gave me some singing advice and it was very helpful. I've seen his [hall of fame] picture in the office."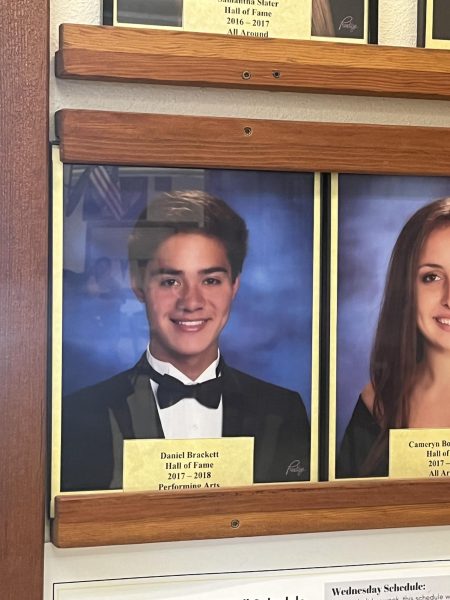 Brackett also performed at the Rubicon Theatre Company's Kids for Benefits concert on August 15.
Erin Jones, who was Brackett's English teacher, said "Daniel was in my AP language class a while ago. Daniel was great, he was outgoing, he's been the only student I've ever had who did a word essay presentation and sang a song. He busted out in song so I knew he was gonna be a different student. He was in footloose when he was in high school. But he was a great student and he was very studious."
Brackett and the rest of the crew of Disney's "Aladdin" are performing at the Hollywood Pantages Theatre on Sept. 12 through 23.