What improv troupe? "What? Improv Troupe"
The Backstage Cafe featured Ventura High School's What? Improvisation Troupe on November 17 and 18.
The show was directed by drama teacher, Stefoni Rossiter, and showcased the improv troupes talent through a variety of improvisational games.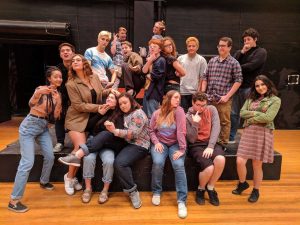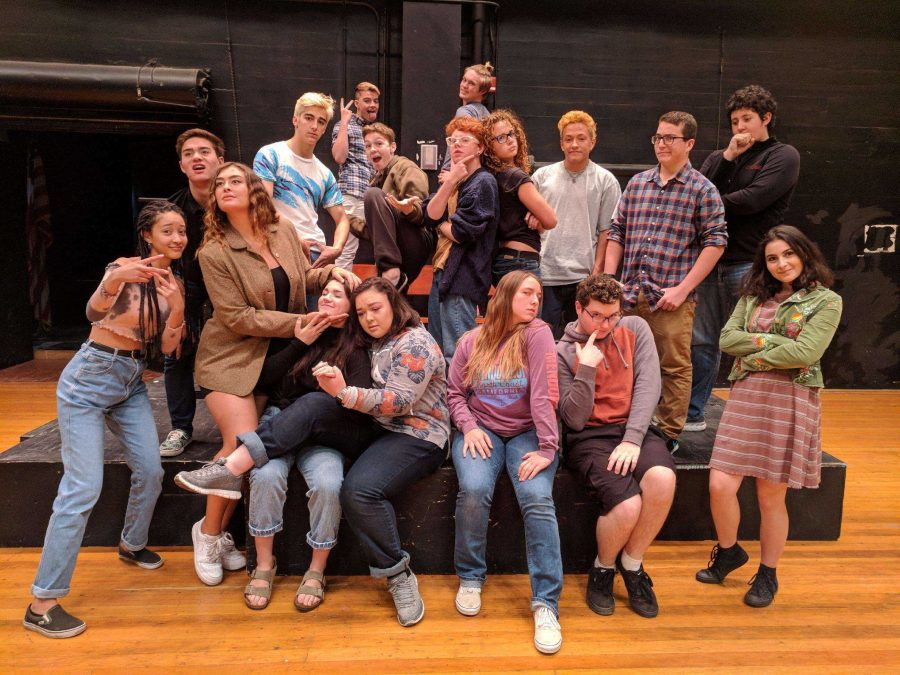 Before each game or act, Rossiter would have a member of the troupe explain the game, then she would pick however many members were needed to participate.
Some of the games the troupe performed were Park Bench, ABC's, Gibberish, Song Expert, and You Know What I Mean.
Park Bench involves two performers. One person pretends to be an average person sitting on a bench, while the other person has to try and get them to leave by doing or saying something unusual and extravagant.
In ABC's, the performers are given a scene to act out and a beginning letter, however, every line has to start with the following letter of the alphabet.
Gibberish involves two performers, where one person speaks "gibberish," while the other person has to make sense of what they're saying, as if it was completely normal.
You Know What I Mean is another hilarious game where the performers have to end each line they speak with the phrase "if you know what I mean."
Senior Nathan Roberts joined the improv troupe this year and when asked what the tryouts were like Roberts said, "They were a two-day event where Rossiter called people up and watched as they performed various games. Usually you get to go up twice a game, so it's kind of intense."
Roberts shared that his favorite improv game is Helping Hands. "I like the teamwork and it's really funny," he added.
Senior Courtney Caldwell has been on the improv troupe all four years, saying that "I came in as a freshman which doesn't happen often so it was a big surprise for me."
According to Caldwell, the troupe meets during lunch the week of the show. The meetings aren't mandatory, but they're strongly encouraged.
When asked what her favorite improv game is, Caldwell answered, "Questions. [When] everything you say has to be phrased as a question."