If I laugh do I get extra credit?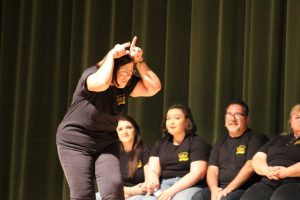 On Saturday November 2, Ventura High School put on it's fourth annual faculty improv show. The show features 16 faculty members of VHS including teachers, librarians, and office staff.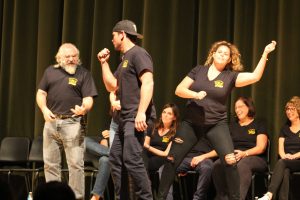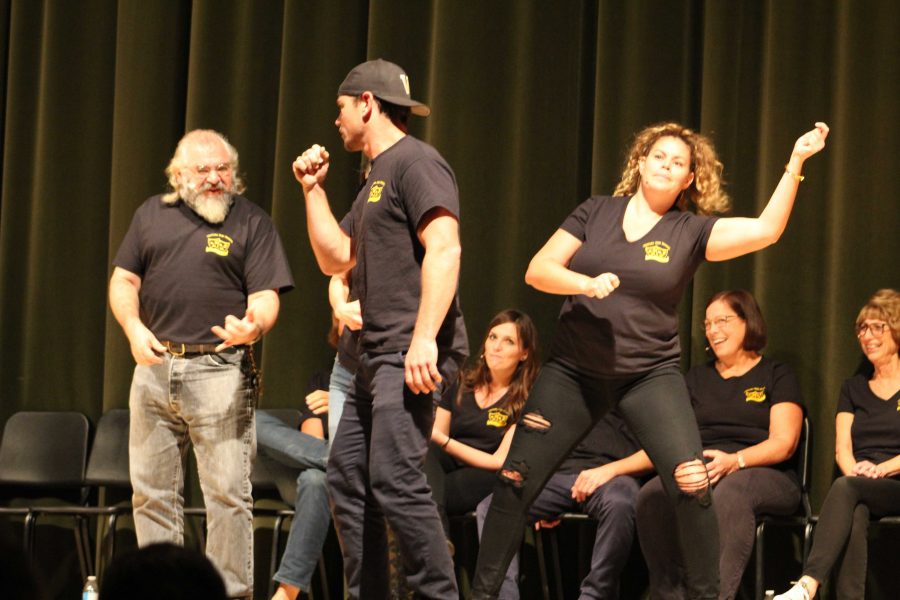 Four improv troupe senior help them along with games such as Park Bench, If You Know What I Mean, and many others. This year the participating seniors for the faculty show are Courtney Caldwell, Cassidy Craig, Daniel Brackett, and Drue Wigton.
First year vice principal Chris Murphy and new teacher Amanda Parisi will be supplementing their first year at VHS, along with joining the improv troupe. Murphy said that although he had only attended one rehearsal, he felt "very prepared for the stage" and is excited for the shows to come.