A post Coachella playlist
Check out the playlist by clicking the link below!
Brooke Newman's Post-Coachella Playlist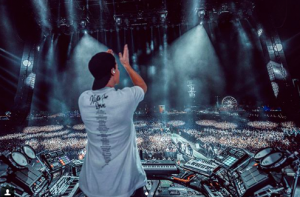 Looking for new music to kick off your week? If so, then this playlist is for you. Regardless of whether or not you attended Coachella, even if you are strongly against the festival itself, here are a few artists I saw perform that I really enjoyed. These artists are all on the post Coachella playlist I made, and if you click on their name you can learn more about them.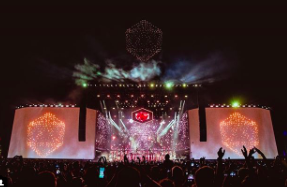 For starters, one of my favorite performances of the weekend was by Norwegian DJ, Kygo. My favorite songs of his are "Stargazing," featuring Justin Jesso, "Stole The Show," featuring Parson James and "Stay," featuring Maty Noyes. However, I have not heard a song of his that I did not enjoy.
Another one of my favorite sets was by the electronic music duo, ODESZA. Similar to Kygo's set, their performance was absolutely amazing. It consisted of  spectacular light shows, bursting flames and even the group's own drumline.  A few of my favorite songs mentioned on the playlist are "Falls" featuring Sasha Sloan, "Say My Name" featuring Zyra and "Higher Ground" featuring Naomi Wild.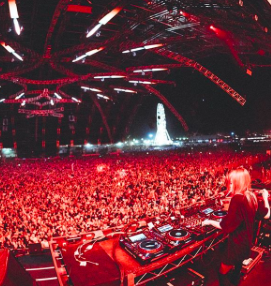 In addition to these artists, I saw the Australian music producer, Alison Wonderland live for the second time. Her performance was also one of my favorites, as it involved mesmerizing lights, very catchy beats, an extremely amazing cello performance and interactions with her audience. Some of the songs she played that I absolutely loved are "Church," "High" featuring Trippie Redd and her remix of "New Rules" by Dua Lips, as well as many other songs.
In addition to these artists' sets that were truly mesmerizing, there are a lot of other artists I saw that are featured on the playlist. These artists include; Blackbear, Alt-J, Russ, Portugal The Man and several other artists I have always loved, but was finally able to see live.
Tune into artists' sets that were live streamed by Coachella on YouTube here.