Ventura Unified School District's new superintendent was revealed on July 25 at an evening school board meeting following the March dismissal of former superintendent Dr. Michael Babb.
David Cresswell was selected in a unanimous vote out of 51 applicants in a process that included multiple special school board sessions, five candidate interviews, and callbacks for two candidates before Cresswell was chosen.
"Mr. Cresswell is a recognized Human Resources leader having received the Association of California School Administrators HR Administrator of the Year award for 2016," says Cresswell's biography on VUSD's website.
Noting his degrees from California State Long Beach, Azusa Pacific and La Sierra Universities,  his biography also mentions his work with a non-profit that "works to prevent human trafficking" and that he "has led several teams to Southeast Asia over the last seven years to work with at-risk children."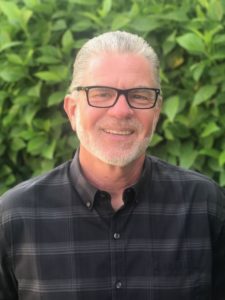 Board member Mary Haffner and Vice President John Walker negotiated Cresswell's contract, which was approved unanimously that evening.
VHS junior Kate Marsden, who spoke during the open comment section of the meeting, was optimistic that Cresswell would be a successful superintendent.
"Hearing about all his experience in the educational field is really reassuring," she said, "and his interest in preventing human trafficking is such an honorable cause to be involved in."Both these aspects make me hopeful that he'll be successful in his new position," she added.
Dr. Babb was VUSD's superintendent from 2015, following the retirement of former superintendent Trudy Arriaga, to March of this year, when he was removed from by the school board in a 4-1 vote.
Claims that the circulation of racist images by students on social media around the same time were related to the board's decision were discussed in the community, but never mentioned by the school board.
The VUSD board of education usually meets bimonthly, and, following the 2016 elections, consists of members Jackie Moran, Sabrena Rodriguez, and Mary Haffner. Former VHS robotics advisor Velma Lomax serves as president of the board, and John Walker is vice president.
All board meetings held at City Hall are broadcast on Channel 15 on local broadcaster CAPS TV, and the agenda for meetings is published in advance.