Drama department webbed into a new production
On Thursday, August 24, Stefoni Rossiter held the VHS Drama Department's play auditions for this year's fall production of Charlotte's Web. Auditions were held after school in the Little Theater from 6 to 9 p.m. for all students interested.
At auditions, students were able to choose who they would like to audition for, and then read from scenes with their chosen character for a panel of judges. The cast was decided by Rossiter and four alumni of VHS.
Auditions were helped organized by Emily Matarazzo, who is doing lighting for the performance; Thea Kvashay, who is the stage manager; Kira Collins, who is the assistant stage manager; and Starla Giannatti, who is part of the tech crew.
Charlotte's Web is the story of a pig named Wilbur, born a runt, who is saved by a girl named Fern from getting killed by her father. He decides to let Fern keep him as a pet, leading Wilbur to meet new friends, including Charlotte.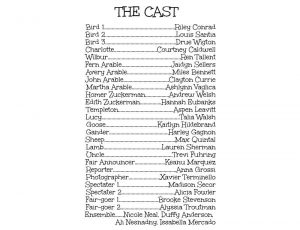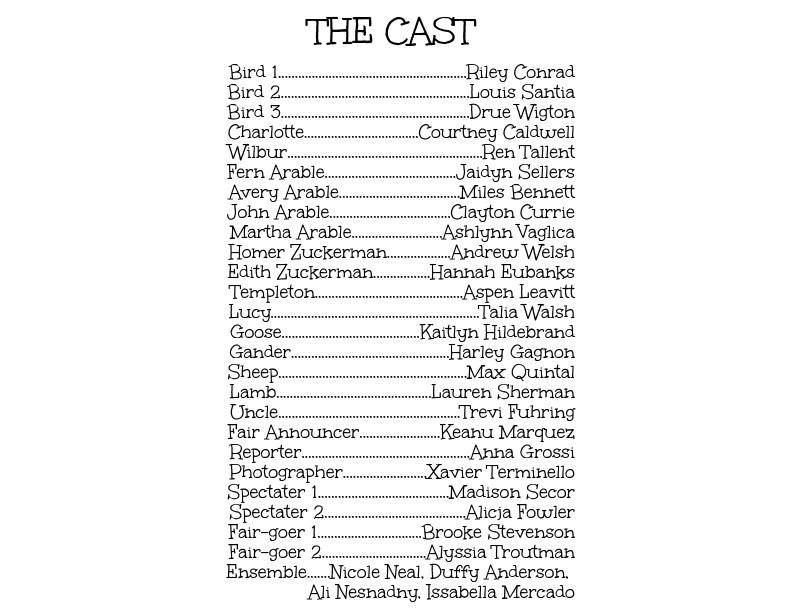 According to Rossiter, even though some of the actors will be playing animals, they are going to be humanizing the animals and approach their characterization in a realistic style.
"It's important for the audience to fall in love with Wilbur and Charlotte in order to make the make the necessary connections for a successful theatrical experience," said Rossiter.
Rehearsals for the production start August 28, and the performances start October 5 in the VHS auditorium.
Rossiter commented "I am most excited to work with this incredibly talented and professional cast. Charlotte's Web was one of my favorite childhood books, and I look forward to sharing the story with audiences of all ages."