What do VHS students think about pop punk?
It seems that Ventura High School has a large variation in music fans. I constantly see kids wearing shirts with certain bands or rappers on them, or kids bumping certain music in their cars in the parking lot.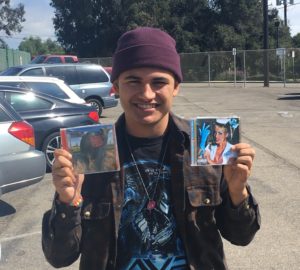 One genre I sometimes see and personally enjoy is pop punk. By definition, pop punk is a genre that blends punk music with pop music. It usually has a fast power chord guitar and intense drumming and bass, mixed with pop lyrics about romance, boredom and other teenage problems. Pop punk became very popular in the 90s, with certain bands leading it to become mainstream music in the 2000s.
One of these bands is Blink-182, who has released six albums in total. Senior Levi Payan-Foye commented, "Dude Ranch is the best Blink-182 album and Mark Hoppus is one of the greatest bassists of all time."Another very famous band in this genre is Yellowcard, which formed in Florida during 1997, and quickly came to fame. Its hit radio single, Ocean Avenue, received lots of airplay throughout the 2000s, and they became a very well known act in the scene through it. Junior Sage Kirkpatrick, a fan of the band, said, "I like Yellowcard's first album [Where We Stand], and they are really hesh."
Lastly, another famous band in this scene was Taking Back Sunday, who played a show during Ventura's Warped Tour this year. From 1999, Taking Back Sunday has created seven albums and helped with the first two Transformers soundtracks. The band writes complex lyrics regarding teenage life and other rites of passages. This makes the music they create very enjoyable and relatable to teenagers.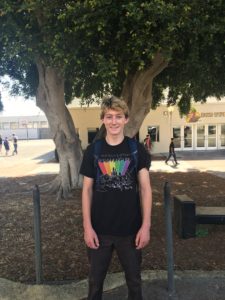 Out of these three bands, I personally would rate Blink-182 as best due to its meaningful and at times comical lyrics about growing up. Second, would be Taking Back Sunday, who writes more about love and romance. When I'm having girl trouble, I will always have a Taking Back Sunday listening session. While Yellowcard is a great band, I would place them last out of the three, simply because I don't often find them in heavy rotation in my music playlist. If you haven't listened to these bands, I would highly recommend giving them a chance.