Music Review: What's your favorite Beatles stage?
This article reviews the musical group The Beatles and asks Ventura High Students what they think of the band and its various stages.
Despite having a career that only spanned seven years, from 1963-1970, The Beatles are regarded by many as the "Greatest Rock n' Roll Band of All Time." Made up of John Lennon, Paul McCartney, George Harrison and Ringo Starr, the band helped lead the "British Invasion." In their seven-year period, they not only helped push and create the image of a modern rock band, but completely modified Americans and British culture, along with other famous musicians.
The Beatles' career can be categorized in many different ways, as they experimented with many different genres throughout their career. In their early years, the pop-centric band, released catchy albums like "Please Please Me" (1963), "With the Beatles" (1963) and "A Hard Day's Night" (1964). I personally do not like this stage as much, mainly because it all has the same feeling to it to me.
The Beatles soon transitioned to a much broader music production, with albums like "Beatles For Sale," (1964) "Help" (1965) and "Rubber Soul" (1967), diminishing a lot of their pop aspect and moving on to work with genres such as folk and country. This was also a more introspective phase, where they were no longer the pop rock band, but a more serious group of musicians. "Rubber Soul" also helped The Beatles transition into one of their most beloved phases, the psychedelic era.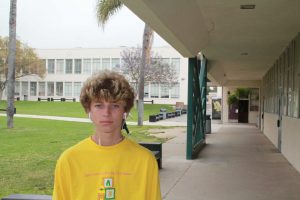 Junior India Hill, a Beatles fan, said, "My favorite [Beatles] song is 'Across the Universe' and I like the album 'Let It Be.' My grandmother used to be friends with Ringo Starr, and I've seen pictures of my dad in Ringo's house."
The albums "Revolver" (1966) and "Sgt. Pepper's Lonely Hearts Club Band" (1967) are The Beatles' response to the '60s era counterculture. The Fab Four helped usher psychedelic music to the mainstream, and "Sgt. Peppers" was seen as overall a revolutionary piece of music and production. I personally really enjoy the psychedelic era, but it is not my favorite.
Toward the end of their career, The Beatles partially returned to their classic sound, but in a much more complex manner. In a way, they combined a lot of the elements from their earlier albums into their later albums. In the end of their career, The Beatles released "The Beatles," which is commonly known as "The White Album" (1968), "Abbey Road" (1969) and "Let It Be" (1970). These albums showcase a seemingly perfected art form, and have great material in all of them.
I'd personally have to say that my favorite Beatles phase is the second transitional phase. In "Beatles for Sale," which I am not too big a fan of, does feature the song "No Reply." My personal favorite is the album "Help!" which features songs such as "Help!", "I've Just Seen a Face" and "You're Gonna Lose That Girl." "Rubber Soul" is also great, as the band's dynamics start to change, and their sound starts to change drastically. "Rubber Soul" includes songs that I enjoy such as "Nowhere Man," "I'm Looking Through You" and "Run for your Life."
Buena campus security guard and Beatles superfan, Carol Peek, said, "I'd have to say my favorite Beatles stage is the psychedelic era, especially because of Sgt. Peppers. At this stage, they were just so mature and innovative as a band, and George Harrison is looking so good too."