Beyoncé made a bang with her new Coachella documentary "Homecoming." The film consists of Beyoncé's 2018 Coachella performance and the preparation to get there. The film includes long segments of her performance at Coachella and her behind the scenes look at what went into the performance.
Beyoncé had an intense preparation process, the film shows hours of rehearsal and planning. The rehearsal for the dancing alone took four months. The film is astounding because it shows the collaborative nature between the dancers, orchestra, choreographers and of course Beyoncé herself. An interesting scene in the documentary was when she tried on an outfit for her performance, seeing the process of that is something we normally do not get to see. All five of her outfits, changed throughout the course of the performance, were custom Balmain. Getting to see the lead up to the performance was really special.
When asked about the film, freshman Alice McCoy commented, "I really liked it. I thought not only getting to see the performance was cool, but the behind the scenes was even more interesting. I loved seeing how it was all planned. Last year when she (Beyoncé) performed at Coachella, I heard alot about her sets on social media. So when the movie came out I was really excited to see it."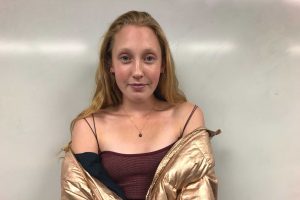 Senior Neela Krishnasamy stated her opinion on Beyoncé: "I like Beyoncé, she is very cool and talented."
Senior Brock Donaldson said, "The most uplifting, most inspiring body of work I have ever seen. Eight months of rehearsals, all the sacrifices she made, the EFFORT she put in (like she does with everything), I'm in awe. So many valuable lessons to take away from this project I can't even put it into words. She's the most talented, most hard working, most dedicated artist the world has ever seen, there is no debate at this point.''

Another interesting component in the film was when Beyoncé was learning, reviewing and planning the choreography. When the film begins, Beyoncé effortlessly is performing the dances and you wonder how it all came together perfectly. By the end of the documentary you understand how much planning went into the nuances of the dances and how much effort went into making it was perfect for the dances and Beyoncé herself.
Freshman Jayla Ramirez said, "It is great. I would recommend it to anyone." So next time you sit down to watch a movie, pick "Homecoming" to get your necessary dose of Beyoncé's magical performances.