VHS leaves Channel League after being so dominant in the 2016-2017 sport seasons
The Channel League consists of the schools' sports teams in the region that compete against each other, including Ventura High School, Buena High School, Dos Pueblos High School, Santa Barbara High School and San Marcos High School.
VHS has been a part of Channel League for many years, but it's in its final season. It was announced last year during spring season sports that the Channel League would be split up, with VHS and Buena joining the Pacific View League along with Rio Mesa, Oxnard, Pacifica, and Channel Islands.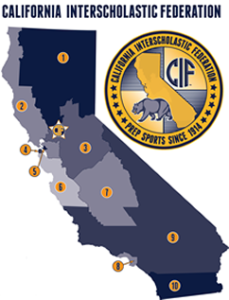 The teams from Santa Barbara, Dos Pueblos, and San Marcos, will being staying in the Channel League, along with Lompoc High School, Santa Ynez High School, and Cabrillo High School.
VHS athletic director, David Hess, said that the reason for the league change is because the rules between the California Interscholastic Federation (CIF) and the league.
Problems first began in the Los Padres league -which was part of the Southern Section division- but five of the eight teams that were involved in the league wanted to remove themselves from the Southern Section, and join the Central Section.
To transition from section to section, all eight of the teams would have to join into the Central Section, however, Cabrillo, Lompoc, and Santa Ynez didn't want to leave the Southern Section, so they were invited to join Channel League.
So what's VHS's role in all of this?  Well, with the arrival of the new three schools, this would mean that VHS has to make a mandatory trip to these schools at least once a season.
These trips would take around two hours one way, which means that the sports teams would have to leave their classes earlier, potentially causing them to miss important lessons.
Hess said: "Ventura and Buena basically had the option to be in a league with schools from Lompoc, but that's like a two hour drive, so we said absolutely not. What we're going to do [instead] is join Oxnard, Rio Mesa, Pacific, and Channel Islands, and be in a six team league with them. It wasn't want we wanted to do, but we didn't have a choice when the Santa Barbara schools had to go North….."
So VHS and BHS have left the Channel league, and have joined the Pacific View league. This change includes all sports, unlike some leagues that are for certain sports.