Fan favorite SoundCloud rapper passed away on Dec. 8, possibly due to a drug overdose
Known for his hit song, "Lucid Dreams", Jarad Anthony Higgins, better known as Juice WRLD, passed away on Dec. 8, only six days after his twenty-first birthday. He suffered from a seizure at the Chicago Midway Airport, after which paramedics arrived and transported Higgins to a nearby hospital, where he was seen bleeding from his mouth. He was given the opioid antagonist Narcan in hopes that it would save him from dying of an overdose. He was then taken to Advocate Christ Medical Center in Oak Lawn, Illinois and was pronounced dead at 3:15 am. The sudden death of this rap star raises numerous questions from fans.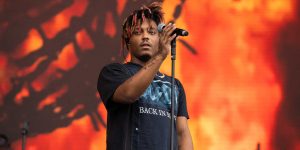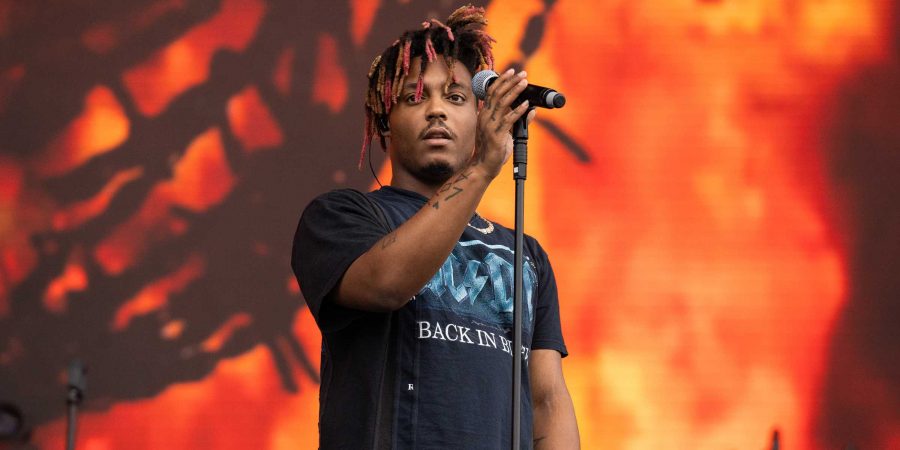 As of press time, the cause of Higgins death still remains unknown. As federal agents searched Higgins private jet after his seizure, over 70 pounds of vacuum sealed marijuana were found. According to TMZ, six bottles of prescription codeine cough syrup, two .9 mm pistols, a .40-caliber pistol, a high-capacity ammunition magazine and metal-piercing bullet were also found on the plane. One of Higgin's associates told law enforcement that the young rapper had taken "several unknown pills" moments before his medical emergency. It is still unknown to this day if Higgins actually overdosed or not.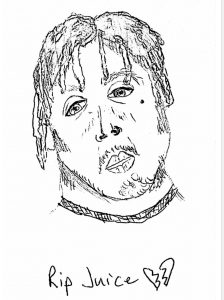 On April 25, 2017, Higgins tweeted, "My goal is to get overly famous, shine for a couple years…then fake my death." Although this was tweeted over two years ago, it still raises concern and conspiracy from fans all across the world after hearing the news about his unexpected death. In a hit song from his album "Goodbye & Good Riddance" released in May of 2018, called  "All Girls are the Same," Higgins sings, "I'm a jealous boy really feel John Lennon."
On December 8, 1980, John Lennon was murdered–the same day that Higgin's died. In the song, "Legends," written in 2018 in memory of the deaths of former rappers and friends XXXtentacion and Lil Peep, Higgins sings, "What's the 27 Club? We ain't making it past 21." Juice WRLD fans and supporters don't exactly believe that these are simply coincidences. Senior Addison Weeks stated, "It's crazy that he died at the age of 21 just like in [his song] "Legends". I'm not sure if it's a coincidence or not, but his music was super cool and I'll miss him." 
On the popular social media platform, Tik Tok, a popular trend in the summer of 2019 was for users to make videos of them dancing in a seizure like motion to Higgins' song, "Lucid Dreams". This trend was all fun and games to most fans, until Higgins actually passed away. Junior Elizabeth Velthoen commented, "I used to do this dance all the time on TikTok, but I feel bad now because I did not know what would actually happen to him." Sophomore Quinn Ferguson added, "It is very sad he died, I think he could have made better choices involving drugs though."
Juice WRLD's death devastated family and friends drastically. Music video director and former friend of Higgins, Cole Benett, tweeted, "I am heartbroken. I love you so much Juice. You will be remembered forever."