Was "IT" actually scary?
The remake of "IT" was released on Friday, September 8.
This movie is the second remake of Stephen King's novel, IT,  which was published in 1986.
Once the trailer was released it was shared and reposted all over social media. Ventura High School students have been discussing whether or not the movie has lived up to the "hype."
Personally, I love scary movies, especially around Halloween time, and when I first saw the trailer on twitter, I thought it was scary and disturbing, yet thrilling.
However, after seeing the movie, I felt that it lacked the scare factor I was expecting to see. Overall though, I believe it was a good movie. I thought the characters had funny dialogue, and that the producers did a great job casting all of the actors for the film.
For me, the scariest part was when it first showed the clown up close, which was rather spine-chilling. I think the scariest part of the entire movie is the clown itself, who goes by the name of Pennywise. He's tall and alarming, with sharp, creepy teeth.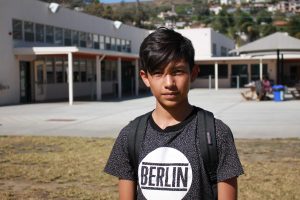 Rotten tomatoes gave it an 85 percent, and IMDB gave it a 7.8 out of 10, which is pretty good. When a poll was conducted by The Cougar Press on Twitter asking whether or not students have seen the movie "IT," 70 voters responded. 47% of the voters said they had seen the movie, yet 53% of the voters said they hadn't.
Junior Marcus De Los Santos commented, "It wasn't that scary, I'd give it a one out of ten, I do not recommend seeing this movie."
However, freshman Juan Vazquez said, "I thought it was both scary and funny at the same, my favorite part was when the kids actually killed the clown."
If students are looking for a movie to really scare you, this is not the movie for them. With this in mind, I still recommend that students see this film, because it has a great plot and storyline.