Harry Styles' "Pleasing" fans with new brand release
"
Pleasing," a new beauty care brand founded by Harry Styles leaves fans surprised and excited
Well-known singer, actor and performer Harry Styles recently announced the release of his new beauty care brand, "Pleasing." With no advertising for the brand before the official announcement, fans are surprised at this unexpected release.
The Pleasing Instagram page started advertising their products on Nov. 15, and so far have announced three products from the line. The first product advertised is the Nail Polishes for Perfect Pearl. This is a four set of nail polishes, named "Inky Pearl," "Perfect Pearl," "Granny's Pink Pearls" and "Pearly Tops."  As a set, these polishes are priced at $65. The "Pearly Tops" polish is also being sold separately for $20.
The second product Pleasing released is a dual ended "Pleasing Pen." One side of the pen contains an eye gel meant for the under eyes, and the other end has a lip treatment. The "Pleasing Pen" is priced at $30. Sophomore Siena Lightcap said, "The product that had caught my eye the most has to be the Pleasing Pen, it seems so practical."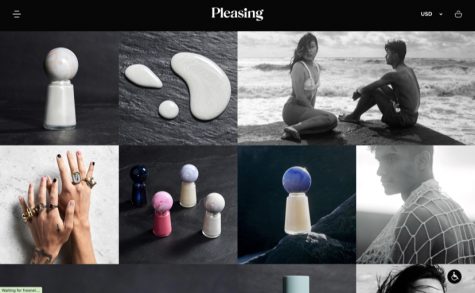 The last of the three products Pleasing has released so far is the "Pearlescent Illuminating Serum." The Pleasing Instagram page described this serum as "submerging your skin into a bath of illuminating hydration." The serum comes through pearl capsules that dissolve into the formula, and is priced at $35. 
Of the three products, the nail polish set has received much attention. Styles has been known for always having his nails painted. Because of this signature look he has, many fans want to do the same nail looks as him, especially with a nail polish from his line. "I'm probably most likely to buy the nail polish set because of the coverage reviews it has so far," Lightcap said. 
When asked about her favorite product from the new brand, sophomore April Boland said, "I just love the design of the nail polish container, so definitely the nail polish."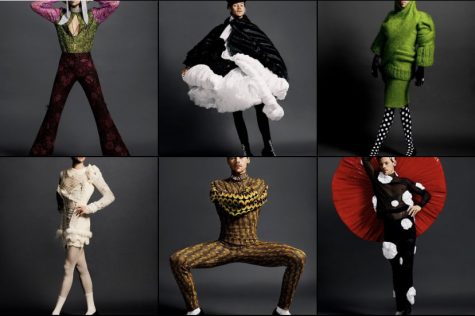 To spread the word of his new brand release, Styles did a photoshoot and interview with the magazine Dazed. Photos from the shoot will be featured on the cover of the winter 2021 edition of the magazine. Lightcap said, "I absolutely loved the photoshoot. I think that the whimsical aesthetic of the whole thing really brings out the overall vibe of the brand itself." 
"By far my favorite photoshoot of his, definitely a little funky," Boland said about the Dazed photoshoot. Styles is featured in the photoshoot wearing many bold colored patterns, standing in various different and unique poses. 
The unexpected launch of "Pleasing" has fans surprised and interested in the brand. After already exploring the world of singing, acting and performing, Styles has begun his career in beauty care products, opening up a new branch in his work.