"Getty"ing it on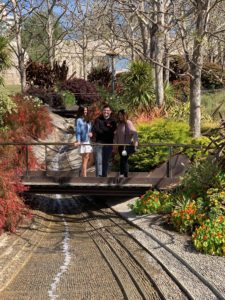 On Thursday, April 18, students from English teachers James Locher and Mary Dietz's classes went on a field trip to the Getty Center, an art museum in Los Angeles. Attending the trip was 12 AP English Literature and Composition students, 83 Honors English 10 students and 4 intervention students.
Locher stated that the field trip has been taking place since 2003 and is for the students to, "experience, enjoy, and respond to great art and connect those creative expressions to our studies of mythology and the hero's journey."
Sophomore Jaidyn Sellers, a student in Locher's 10th grade Honors English class, stated, "My favorite part was for sure the photography exhibit. I thought it was really good to see the pictures from the 1850s and 60s."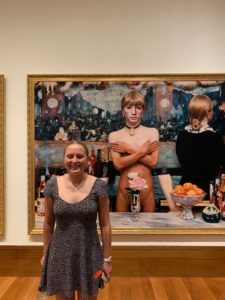 From Locher's AP Literature class, senior Max Cohen also agreed that the photography exhibit was his favorite. According to Sellers, Locher had the Honors English students fill out a packet about the lenses and archetypes that they could find in the museum.
Sophomore Georgia Rowley, in Locher's class, explained, "I also enjoyed the guided tour as we learned a lot about the history of the museum as well as information on each individual art piece we saw."
When asked what his favorite part of the Getty was, senior Micheal Borchard stated, "There was this exhibit that explored monuments throughout human history and had pictures of monuments ranging from ancient times to communist Russia to the moon. It was super cool, [be]cause it talked about our fascination with things that are bigger and greater than we are."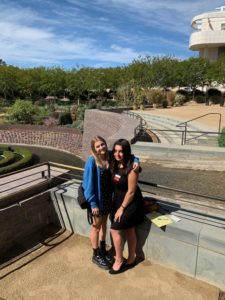 Senior Hannah Elson, a student in Locher's AP Literature class, stated, "There is a ton of amazing art at the Getty, but my favorite is [the pieces featuring] Impressionism, and the Getty has some great pieces. I loved seeing Van Gogh and Monet, and there were a lot of amazing lesser known gems too."
Locher added that he is thankful for the wonderful support from the parents, staff, school and district.