There's an impostor Among Us
Students gain interest in a game where the goal is to murder your opponents as the impostor.
During quarantine, everyone has been discovering new ways to entertain themselves, like earlier this year when "Animal Crossing: New Horizons" had garnered a lot of popularity. However, in the past couple of months, a new game has come into the picture, "Among Us."
"Among Us" is a game available on both PC and mobile, created by Innersloth LLC and was released on Nov. 16, 2018. It is about you, the player, and other players online or in a private server, who are little astronauts on a ship, a desolate outpost or headquarters in the sky. At the start of every round, one or more players are anonymously assigned as the impostor, while the other players are assigned as crewmates. If a dead body is found or reported, the remaining players must guess who the impostor is. The crewmates are assigned tasks, ranging from simple tasks like fixing wires to complicated tasks like destroying asteroids, while the impostor's main objective is to kill everyone on the map while also trying to fake being a crewmate. If someone is unsure of who the impostor is, they also have the option to "skip voting".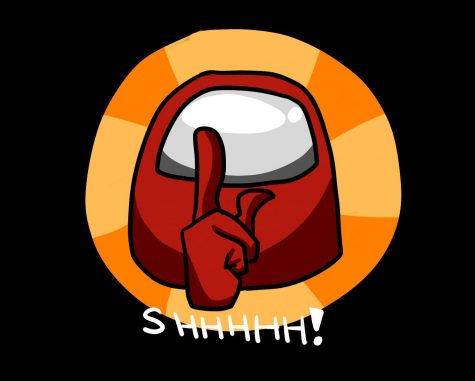 When asked about being the impostor, junior Veronica Magaña answered, "I'm not the impostor very often, but if I do get impostor I try to work with my fellow imposter to win the round and I also make sure that people don't see me around another player I plan on killing so I don't get caught."
Once a body is reported or found, the players must deliberate and vote off who they think the impostor is. If they vote the impostor off, the crewmates win, but if they vote off the wrong person, the impostor has a better chance of winning.
When asked what he liked about the game, senior Christopher Torres responded, "The mystery as well as the funny and rage moments."
Several YouTubers have also live-streamed their playthrough of the game on platforms like Twitch with their friends, such as famous YouTubers Pewdiepie, Sykkuno, Corpse Husband, LaurenZSide, Pokimane, Valkyrae and others. 
The game is free on mobile devices and costs $4.99 on Steam, and is recommended to try out, if not for the difficulty of the game, then for the chance to play with friends during quarantine and have a few good laughs.