Opinion: What lies in store for your future profession?
Ventura High seniors speak about their future professions.
      Many students at Ventura High are quickly approaching their final school years, leaving some with questions about their future. "Will college benefit me in the future? Will college just be a waste of time for me?" College can be viewed as being very beneficial but also very non-beneficial for many reasons, one of which could be the amount of time that will be greatly reduced just by studying for your profession. One won't have as much free time to do the things they like, but the more time spent studying the better chance they have at reaching the profession they want.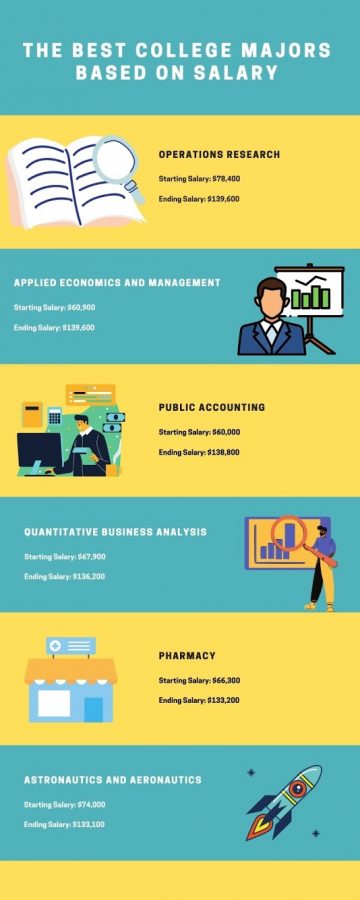 Although studying and finding time for college may sound like a big enough struggle itself, one of the big problems students face is picking a college major. It may not sound too much of a hassle picking a major until one realizes the responsibilities that will come with it. There will be certain requirements of any specific major, such as achieving a 2 year associate's degree, a bachelor's degree or even a masters degree depending on what major is chosen. In the end, it all comes down to what major suits one best in life and applies to what one enjoys doing.
        During his years at Ventura High, senior Brian Genhart has had a relatively organized plan about college in the future. Genhart stated, "I plan to achieve a CNC degree and major in machinery programming which basically means I get to create tools for other companies to use. I was also inspired by my brother to become a machinist which made me even more motivated to become one." Genhart predicted he will make around $66,000 a year just by working in the machinery industry. On the other hand, senior Jonathan Martinez had a very different plan compared to Genhart. Martinez stated, "My plan for the future is to become a cop and show the world that not all cops are bad. I also don't see what the point of going to college is since you can make lots of money by not needing any type of degree or going to college in general." Martinez predicted he will make at least $60,000 a year working as a police officer.
        In the end Genhart and Martinez both had very different views on college. Genhart wants to become successful in life by going to college, while Martinez wants to make a living out of not going to college. While they did not agree with each other they did have the most of respect for each other by not judging the path they will take in the future. Truthfully what matters most in the future is being happy with what job or profession one has while making enough money to live a happy life. While choosing a path may seem rough it's good to note that there are plenty of majors and jobs around the world for tons of people.