Ventura beats Rancho Mirage in the second round of CIF
Ventura High school beats Rancho Mirage in the second round of Interscholastic Federation Division (CIF)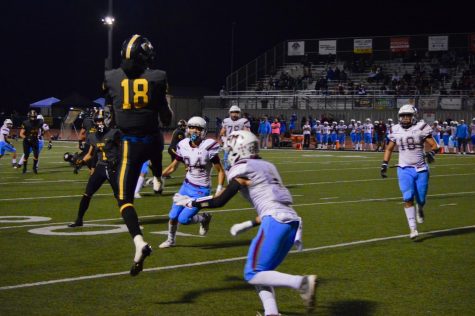 On Friday, Nov. 12, Ventura High School's varsity football team played their second round of CIF (California Interscholastic Federation) against Rancho
Mirage High School. They won 35-19 which will be taking them to the CIF SS-Semi Finals. 
They beat Eisenhower High School the week before, scoring 37-27 and are now on a three game win streak. Ventura High School made it to the second round of CIF in 2019 but they have now exceeded this record.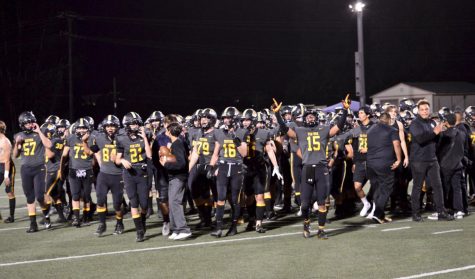 Starting off the second quarter leading 14-7. Junior quarterback Jacob Jeffris (number 14) completed a 28-yard catch and run to senior Logan Bobis (number 16). In the third quarter Jeffris runs the ball himself completing a 71-yard touchdown run. Then after a wild snap senior Jonathan Ocheltree (number 85) recovers the ball giving Ventura a new set of downs in the fourth quarter. After Jeffris suffered an injury, backup quarterback freshman Joshua Woodworth (number 44) completed a pass to senior Tyler Woodworth (number 18) converting on third and 27 giving Ventura a first down. 
DE (defensive end) junior Ian Hughes (number 33) said, "…We all really came together at halftime and rallied to really bring the energy in the second half…" He continued, "… and I hope we can bring[the energy] the whole game to the next game and destroy them even more."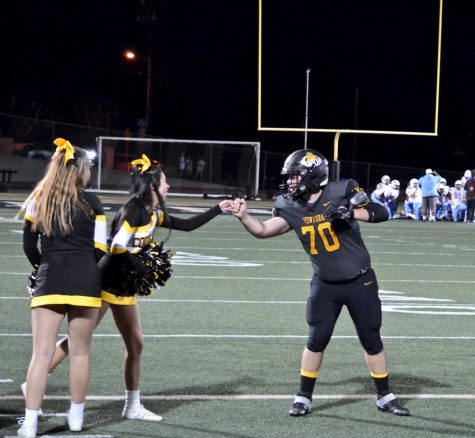 DB (defensive back) sophomore Mylan Walker (number 3) said, "[my] favorite memory was just our offense in general… I feel like they really turned up today you know, they really showed up…" when asked his favorite memory. Walker continued,"… for the next game we just gotta bring it back home [and] just win it and play well."
Ventura High School play the Colony Titans on Nov. 19. They hope to bring the same energy and will to win this coming Friday.