No Consent for the 2%
In the previous article, "The power was in the numbers: VUSD teachers appeal for 2 percent pay increase," The Cougar Press stated that in Santa Barbara, Oxnard Union, and Pleasant Valley school districts, teachers receive thousands more dollars per year than VUSD teachers. At 27 years, VUSD teachers receive $82,009, which is still less than teachers in the other three districts after 21 years.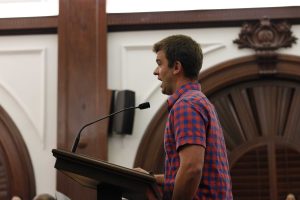 VUSD's teacher union- the VUEA and the VESPA- met again with the VUSD board at San Buenaventura City Hall on Tuesday, October 10 to continue demanding the two percent pay raise to show their determination regarding the matter.
At this meeting, 25 VUSD staff members with different roles and experience working for the district decided to speak in front of the board. Each speaker was given a total of three minutes to share why they believed that the money VUSD staff members are earning now is not enough for them to have a comfortable living style.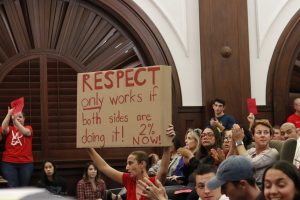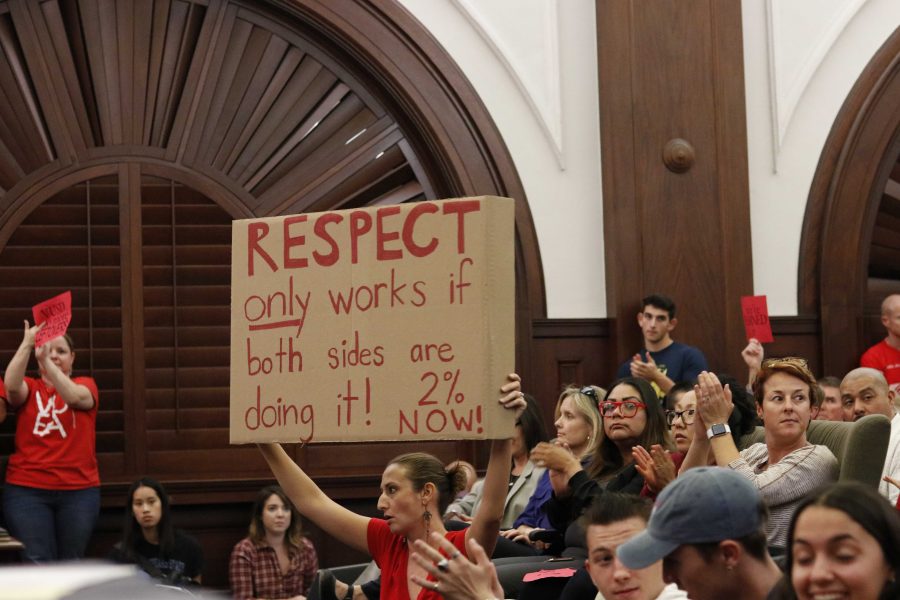 To understand the conflict between VUSD and the teacher union better, VUEA president Dan Nelson explained the situation from VUEA's perspective: "Currently, VUSD and VUEA and VESPA are at impasse. Impasse happens when negotiations break down because neither side can come to an agreement.  It's a legal term, used by the Public Employee Relations Board.  We have to file the paperwork with the board to be formally certified for impasse.  Once we are impasse, then the district and VUEA meet together with a mediator who will try to get both sides together for a tentative agreement."
VUSD Superintendent David Creswell was part of the board at the Tuesday meeting. When he was later asked to explain the reasons for the VUSD board not agreeing with the teacher union's demands he responded, "Unfortunately, we don't have the money to pay for it."
Creswell was also asked if he was in favor of the union's demand, he responded, "No, I am not. I would like to be able to agree to a raise far bigger than what they are asking for."
After being asked about the VUSD teacher salary and the cost of living in Ventura compared to other districts he has worked at Cresswell said, "There are many situations across this state where school employees cannot afford to live in the city where they work or where they were born. This is true for other types of jobs too. I wish this was not true, but it is reality. I do not know of an employer that can base their pay on the local housing market values."