What's the thermostat at?
Too cold or too hot? There has been a lot of confusion regarding the air conditioning units and access to the thermostats in certain areas of Ventura High School.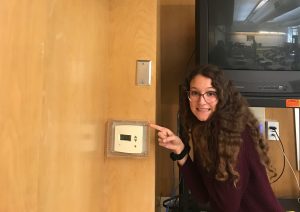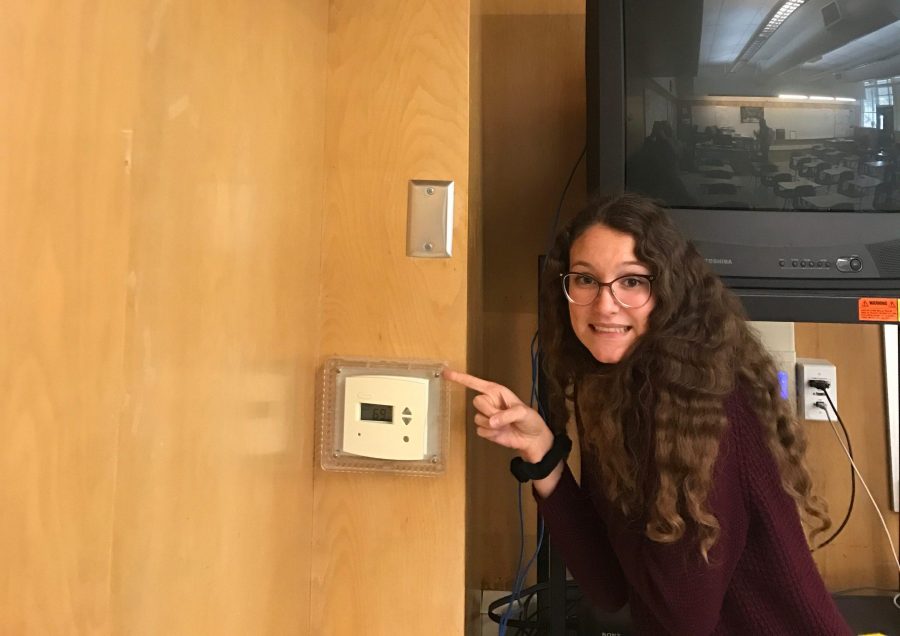 Many students have complained about the temperature conditions inside their classrooms. When asked how many of her classes are too cold, junior Mishel Tachet said, "My math class, with [Brad] Steward, is always too cold." Tachet added that her "French class, with [Terri] Withers, is always too hot everyday."
Sophomore Laura Kemble shared, "My coldest class is [Tyree] Cruz, [but] it's only [cold] sometimes."
In a recent Twitter poll, VHS students voted whether or not they think their teachers have access to air conditioning thermostats in their classrooms. Out of the thirty three students who voted, 27% voted yes, while 73% voted no. While the majority of the students voted no, it turns out that many teachers do have the ability to control the thermostats in their classrooms.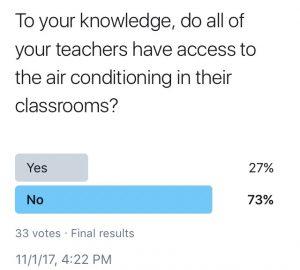 When asked if he uses the air conditioning thermostat in his classroom, Daniel Maxey, VHS math teacher, responded, "Yes, I do and I [only] use it when it's hot."
Sean Reynolds,VHS Spanish Teacher, uses his air conditioning daily: "My understanding is that everyone on the main campus has [access]." Reynolds explained how the air conditioning differs in the portables: "The portables have their own [air conditioning] but that doesn't mean we can do whatever temperature we want [because] they limit the air control."
Lauren Minadeo, VHS art teacher, said "yes" when asked if she has access to air conditioning: "[To my knowledge] the old portable buildings behind the art buildings [are the only ones that] don't have air conditioning."
Dan Larson, a history teacher and basketball coach, explained why he thinks some teachers do not have access to their air conditioning thermostat, "A lot of our school was built in different stages and for some reason they haven't modernized everything."