Who's got talent at VHS?
VHS to hold talent show for the first time in years
Auditions for the VHS Talent Show will take place after school on Feb. 23 and 24 in the music room. Students with any talent can audition by completing an application available in the ASB room and returning it by Feb. 16. The talent show will occur at 6 p.m. March 10 in the auditorium.
ASB organized the talent show, an event which hasn't happened since before the COVID-19 pandemic. ASB Entertainment Committee President, Ella Ullrich '23 and committee members Citlay Carranza '24 and Haily Armstrong '25 are in charge of organizing the talent show and auditions. The event is designed to showcase the talents of VHS students, and is a longstanding VHS tradition. 
Ullrich said, "We are doing a talent show because it's a good way for people to get involved in the school and show off their talents. We are excited to start doing this again [after the COVID-19 pandemic] as it is a great way for students to get involved and show off their talent to the school."
The only caveat for talent show auditions is the talents must be school appropriate. This will be subjectively determined by ASB during the auditions. All talents deemed appropriate will be selected for the talent show.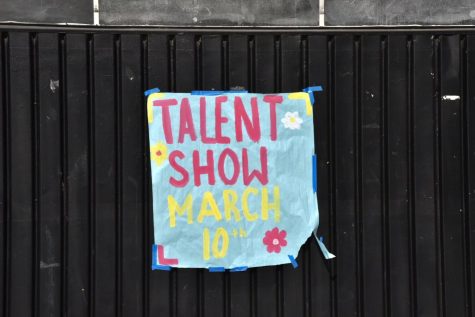 Leah Murphy '25, who will audition for the talent show, said, "I chose [to audition with singing] because of my passion for singing and music, and how I always bring my talent of singing into my daily life. I have gotten help from private voice lessons and my mom who was a professional opera singer."
Jack Gordon '23, who will audition for the talent show, said, "I'm auditioning for the talent show to play with the band I'm in, Loop 83. We'd love [to play] in the auditorium and we'd love to showcase some of the new music we're working on and maybe put a few people onto our band."
VHS Theater Department Head Stefoni Rossiter, and the tech crew are working in conjunction with ASB to facilitate the talent show. The amount of performers in the talent show will remain unknown until after auditionees are confirmed. As of Feb. 10, there is no limit on how many people can perform in the talent show.