Spring dance canceled due to lack of ticket sales
ASB canceled the spring dance a day before it was scheduled
Due to a lack of interest, the rodeo spring dance has been canceled. VHS holds an annual Sadie Hawkins dance every year in March. This year, the typical Sadie Hawkins dance — which is centered around the idea of "girl asks boy" — was replaced with a rodeo spring dance that was planned to take place on March 24 in the Main Street Gym, but it has since been canceled.
Ann Larson, the ASB advisor, said, "Last year was the first year we started thinking about the name change because there was concern from the student body [about Sadie Hawkins] from last year's seniors and kids on campus, as well as kids in ASB."
Sadie Hawkins, according to Women You Should Know, was not an actual person. The story goes that her father was afraid that she would suffer humiliation from being single, so he took matters into his own hands by calling all the bachelors in town and running a race to determine who she would marry. Ultimately, ASB had chosen to change the spring dance theme to make it more inclusive for both singles and couples.
Larson said, "Sadie Hawkins was insulting because it's the story about an ugly daughter and the only way she could get a man was for her to pick somebody cause no one would pick her, which in modern culture, is just not cool. And we don't want to put any pressure on girls asking guys or guys asking girls. Kids can just go on their own or go with whoever they want."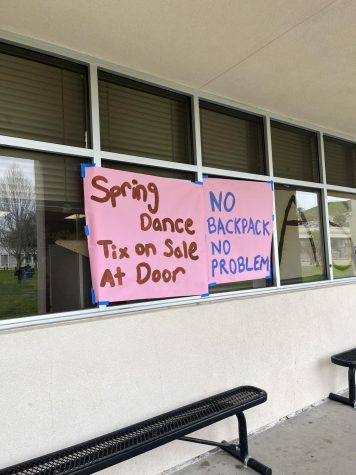 The Sadie Hawkins dance last year was ultimately canceled due to COVID-19 regulations and was permanently changed to be a spring dance this year. The theme of this year's dance was rodeo, and ASB was ready to put its first official spring dance into play after the cancellation of last year's dance. But, for the second year in a row, the March dance has been called off.
Bailey Burman '25, ASB president of the sophomore class, said, "The spring dance this year was canceled due to a lack of ticket sales and lack of interest from the students."
Maise Hatler '25 said, "[I didn't buy a ticket because] I feel like it wasn't advertised enough and a lot of people didn't like the theme."
The news of the spring dance cancellation came from ASB's Instagram account @asb_vhs on March 23, the day before the dance was supposed to occur. The account had a post on their Instagram story with a cancelation sign through the spring dance announcement.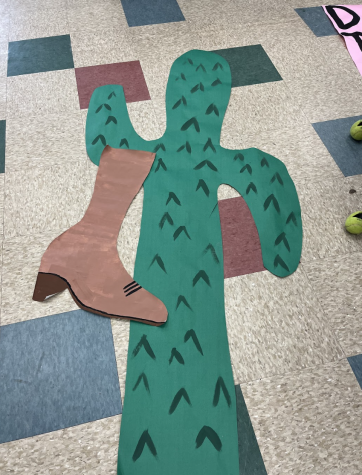 Burman said, "300 tickets [needed] to be sold pre-sale before the dance. [I think] most people were planning on buying at the door. [We sold] a little less than 100 [tickets before cancelation]. [The reason for low ticket sales] might've been because students didn't know a lot about this dance [since it's new]."