Rival schools come together to play music
On Thursday, November 16, Ventura High School Wind Ensemble Honors had their Fall Concert. This concert was free and was attended by parents and family, students and faculty members from both VHS and Buena High School.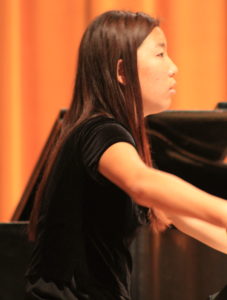 BHS opened the concert, playing "Chroma" by Carl Strommen, "Air and Dance" by W. Francis McBeth and the first two movements of "First Suite in Eb" by Gustav Holst.
After intermission, VHS took the stage, performing Felix Mendelssohn's "Overture for Winds in C," a lively march-like tune that showcased the ensemble's dynamics and style.
The second piece VHS's ensemble performed was "El Olympio de los Dioses," also known as "Gods of Olympus," by Oscar Navarro.
Senior and keyboardist, Suzanna Kim, named this to be her favorite piece of the evening, as did junior and bassist, Devon Kress, and junior and saxophonist, Naiya Larimer.
Each movement of this suite is named after a different Greek god or goddess and portrays his or her characteristics.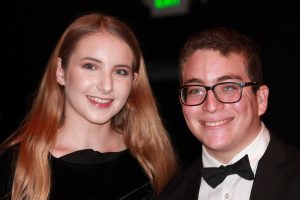 Afterwards, the VHS Honors Wind Ensemble finished with "Magnolia Star" by Steve Danyew. Altogether, VHS's Honors Wind Ensemble played over 40 minutes of music, which is "something that takes a lot of endurance from the wind players," according to Kress.
Most notably, the concert finished with John Sousa's "Washington Post March," played together by both high schools.
While the other pieces have been rehearsed for about two weeks –still short by most high school standards– the schools only full rehearsal of Sousa's piece was the night of the concert, meaning that both high schools had to rehearse separately before the concert.
However, "It's not very difficult and we're capable of playing it," Larimer said of the Sousa.