VHS presents a new play for fall 2023 
The opening night of the VHS 2023 fall play, "Discovering Amelia," happened on Nov. 9 at 7 p.m. The leads of "Discovering Amelia" are Maja Deboer '24 who plays Amelia Jones and Penelope De Soto '24 who plays Amelia Earhart. The play follows a high school girl, Amelia Jones, who struggles with depression as well as family issues. Amelia Jones turns to Amelia Earhart to be her mentor and friend, guiding her through high school and overall, life. Throughout the show, Amelia finds friends as well as a love interest played by Cayden Thomas '24 with the help and advice of Amelia Earhart.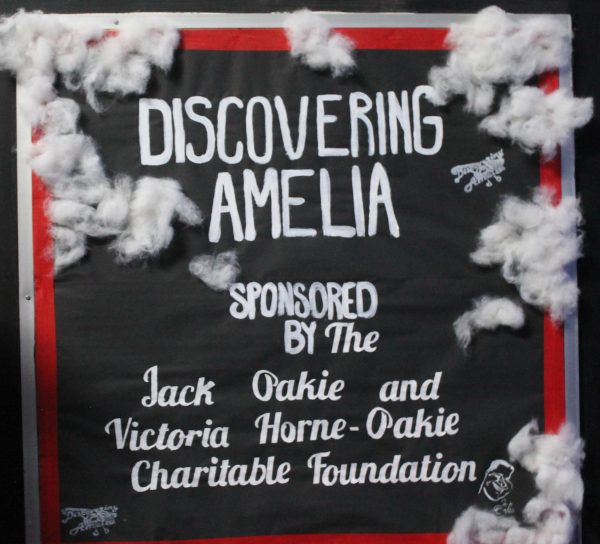 This play has 25 actors total and the stage managers include Olivia Arriaga '24 as well as Makenna Large '24. The director is Stefoni Rossiter and the assistant director is Arden Smith, who is a new addition to the VHS theater program. Auditions and casting took place in September, leaving just two months for the play to come together. 
Arriaga said, "Definitely be aware of the difference in what we've done in the past [ shows]. This is a lot different than what we've done [before] and you have to be really ready to face things that maybe you're not so comfortable with [while] watching the show, but you have to take it in a sense that we've done this production and we handle every topic so naturally and I think that's something that you have be reminding yourself and that real life people face these topics that we are talking about in this show."
De Soto said, "I play Amelia Earhart. [The cast] is very intimate, it's very raw, it's different than any other cast I've been in. There's a lot of opportunity to bond with people because of how small [the cast is]. It's a more genuine cast I think than any other sort of production I've been in. [The play] is different. It's different than any other show I've been in. It's dramatic, it's raw and [immersing] in a sort of unique way. The topics are heavy but still engaging and it's nothing like 'Puffs' or 'Addams Family.'"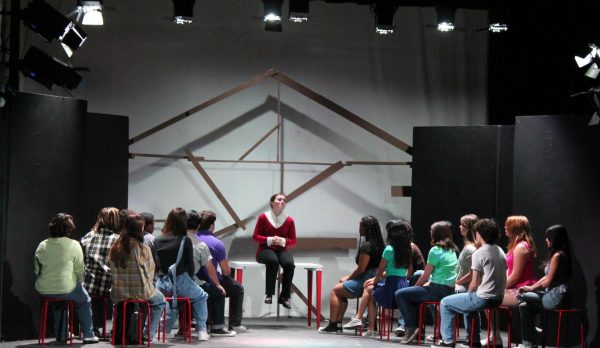 The play is running for seven shows including opening night. Other showtimes include Nov. 11, 12, 16, 17 and 18. Doors open at 6:30 p.m. and the play begins at 7 p.m.. Tickets are available for purchase by cash or check; no other form of payment is available at this time.