What VHS students think about nu metal
During a craze dominating the late '90s and early 2000s, Nu Metal took American pop culture by storm. At first, the genre was not widely accepted, commonly being associated with frat boys, jerks and losers. Overtime, Nu Metal made its way to the mainstream. Nu Metal, by definition, is a genre that combines heavy metal with funk and hip-hop. Usually, a nu metal band lineup consists of a guitarist, bassist, singer, drummer and a DJ.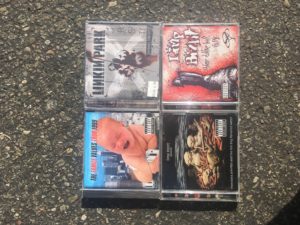 One band who was very influential in the creation and popularization of the genre is Korn, which formed in 1993 in Bakersfield, California. With intense lyrics and heavy guitar, sometimes even mixed with bagpipes, Korn soon made a name for themselves.
Another band who helped propel Nu Metal to the mainstream was Limp Bizkit, a band from Jacksonville, Florida. With a heavy sound, rapping and lots of deejaying from DJ Lethal, Limp Bizkit was also able to quickly make a name for themselves. Junior Luke Peek said, "Limp Bizkit is hard because Fred Durst is the hardest nu metal singer, and brings aggression with his music and bars, and is better than ninety percent of rappers out there." Limp Bizkit has five studio albums, and has sold 50 million copies worldwide.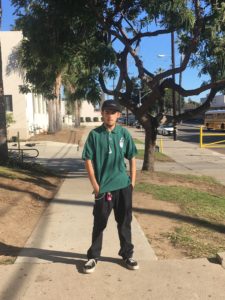 Linkin Park, my favorite out of the three, is a band from Agoura Hills, California. Linkin Park was able to claim success easily with their debut album "Hybrid Theory," and was certified Diamond by the RIAA (Recording Industry Association of America), one of the highest achievements in music. Linkin Park also helped with the creation of the Transformers soundtrack. It is the best selling band of the 21st century so far, but was discontinued when its lead singer, Chester Bennington, committed suicide. Junior Ashlynn Velarde said, "I've listened to them since I was little from my parents. My favorite song by Linkin Park is 'In The End.'"
Overall, I would rate Linkin Park first among the three, because it is one of my favorite bands of all time. As for my second favorite, I had a hard time deciding as I like them both fairly evenly, but I would rate Korn second, and Limp Bizkit third. If you aren't familiar with any of these bands, I would recommend you try them out. They can be hard to listen to at first, but if you learn to like it, I can guarantee you will enjoy it.