Freshman feature: Eighth grade to a true Cougar
As the transition is made from awkward eighth grader to high school freshman, many of Ventura High School's incoming students are experiencing new friends, classes and overall, a completely changed school environment.
VHS freshman Joseph Lombardo describes his encounter with a new school, new students and new teachers. "I think that middle school was harder because at that point I was being pressured to be someone I wasn't, but in high school I can be myself," commented Lombardo when asked about the social aspect of high school.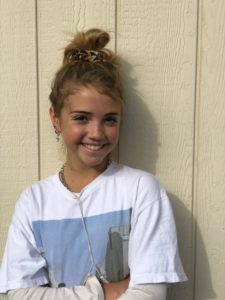 For most freshmen, the transition from middle school to high school is a change that is welcomed with open arms. Similar to Lombardo's feelings, being able to attend a school with more friends, more sports, more class options and an overall more mature atmosphere is enjoyable, says freshman Nicola Blunt. "Socially, there's a lot more people, a lot more interacting and things you have to do. I have more friends this year and I'm enjoying this year a lot more than middle school."
Academically, both Lombardo and Blunt do not feel a very significant shift from middle school classes to freshman classes at Ventura High. On the subject of academics, Blunt commented, "I think academically, it's about the same, just faster paced and the teachers are a little more aggressive." Lombardo added that "school work is pretty much the same," and instead, he appreciates being able to "get into the school spirit and go to the dances with my friends."  
Overall, freshman year is off to a great start for these students. No longer middle schoolers, the new Cougars can enjoy time with friends, participate in new classes and become their true selves.