Do you care what you wear?
With the semi-annual series of events, New York Fashion Week, beginning on Thursday September 7, and ending on Wednesday September 13, the importance of style was a matter that many people were thinking about.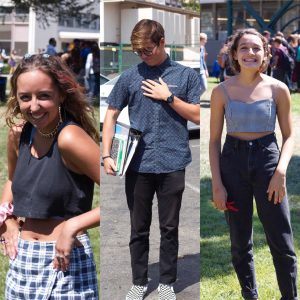 Some schools require dress codes or uniforms, making it difficult for students to diversify their fashion from the standard.
At VHS, although there is a dress code, there is a wide diversity of styles according to students.
Seven students of different grades and genders were asked questions like, "what do you take into consideration when picking out your clothes? Do you think your clothes are an expression of your personality? Do you think clothes are important for teenage expression, or simply things to wear out of the house?"
VHS students sophomore Gabby Sheldon and junior Bennett Cvijanovich rely more on convenience and comfort combined with a little bit of personal style.
"I guess I just choose the first thing out of my closet" said Sheldon. However, she also added that she thinks "[my clothes] have something to do with my personality…"
Cvijanovich explained that for him, comfort is key: "I wear Birkenstocks and a nice comfy flannel, [and] I'm set."
Senior Noa Hall made the point that sometimes clothing choices are dependent on how one feels on a certain day.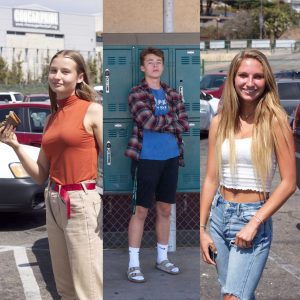 "I would say the clothes that I wear express how I'm feeling on that day," commented Hall. He also added that the biggest influences on him when picking out clothing is "somewhat trends but also personal style."
The most common responses emphasized the importance of showing one's personality and style through clothing. "You can tell that I took time to pick out my outfit," stated Junior Delaney Valdez.
Asked what's important while picking out clothes, Valdez responded, "If it goes with my style."
Several interviewees agreed with Valdez, such as Sophomore Angie Lopshire, who said, "I would say that my clothes express myself quite a lot."
When it comes to expression, senior Matthew Higby, who actually attended fashion week in New York, and sophomore Olivia Jacobson said fashion really is an expression of one's personality.
"I think clothes are like an expression of art," said Jacobson. "[Fashion] is the only outward way to show who you are without having to say a word," said Higby.