Cornwell may be watching you
New Security Systems coming into VHS
After 15 years of no change in school security systems, the 2019-2020 school year administration has decided to introduce a brand new, high resolution security system which consists of a completely modern set of new cameras with nearly double resolution quality of 1080p. Additionally, the school plans on adding sensors to at least three bathrooms on campus which will detect any kind of vapor or smoke, and pick up on loud noises, potentially giving the administration the ability to prevent bullying.
The school has already started their new camera system by placing two cameras near the cafeteria and the junior lockers. They  have plans to end the first semester with a total of at least 3 cameras.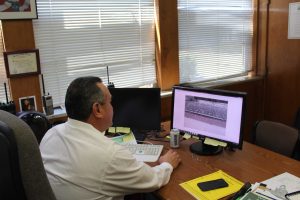 The school intends to add a camera facing the bike racks, due to multiple incidents involving bikes being stolen over the last several years.
Cornwell said, "we've had some incidents over the years with bikes being stolen, so we decided to place one of these cameras near the bike rack."
In an interview with Assistant Principal Charles Cornwell, we got the chance to see the cameras in action and the future locations at which they'll be placed.
The company that the detectors come from is located in Ronkonkoma, NY. The sensors cost approximately $1,000 each and the school gets alerts and will be able to send security into the bathroom.
The system will be uptight and the school will still be sending guards to check the bathrooms on regular schedules. When the system goes off, a guard will go to the area and question the students inside to figure out what caused the alert. Cornwell did not further specify on the actions taken if no one confesses. 
When asked about cost, no comment was given.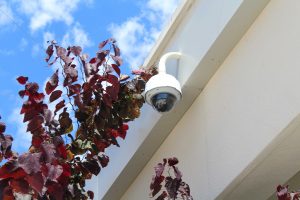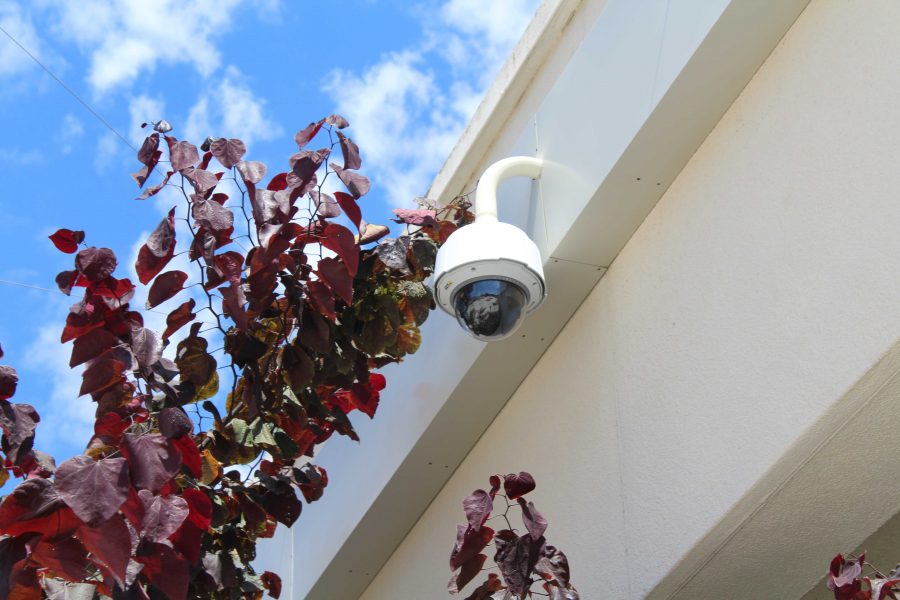 One of the new cameras are located by the cafeteria area where the tables are. Cornwell added that the other camera is by the junior lockers.
Senior Luc Levasseur shared his thoughts on the security system, "They can't even get us toilet paper. We can't get mirrors or soap in the bathroom. What good will buying new vape sensors and cameras do when we can't get [basic bathroom necessities]?"  
Senior Anthony Rodriguez stated that "I honestly think it's a good idea, but realistically nothing will happen." He went on to say that although he heard the rumor of new security systems last year, no additional systems were implemented.

Some students don't think that the new security systems will be as effective as planned and other students are still grasping onto the dream that the boys bathroom will one day, be clean.