Joshua Francis' adventure to his dream job
Counselor, Joshua Francis, is taking over the 'end of the alphabet' students.
COVID-19  has affected many  around the world. But to be more specific it has affected  students, teachers and counselors. VHS's newest counselor, Joshua Francis, is not new to the school. Francis went to VHS as a student and graduated in 2006 and came back to work as staff member in 2018 and living his career goal dream after having a difficult one and a half years of being an online teacher. 
After high school, and went to Ventura College. He transferred to CSU Channel Islands for his undergraduate degree and got a  Bachelor's degree in psychology. He then went to Cal Lutherian where he got his masters degree. Soon after he got offered an internship at VHS in 2018.  
"I was fortunate enough to come in for that year, knowing I would have a job that year," Francis said.  After that year of taking Patricia Roberts' place as AVID teacher, Francis became the ASSETS after school program coordinator for two years, including last year during online school. He was fully expecting to be the full run coordinator this year for the ASSETS after school program this year, but he was offered the job as a counselor. 
"I was so excited to have finally got the opportunity to take this job that I've been waiting for, and I'm so appreciative that it happened too soon," Francis said. He officially started for freshmen orientation on Aug. 19, 2021.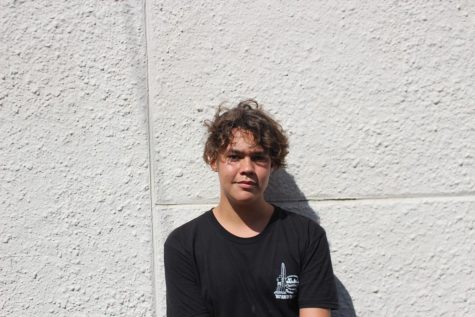 After over a year of doing online tutoring and helping kids after school hours on Zoom, moving straight into a counseling job was a big change for Francis. He was sad that his last months of being the ASSETS coordinator was online. He loves to be interacting with the students and helping them go through high school.
Senior Jared Stilt says his counselor now is Francis. After the freshmen and sophomore year that he spent here Francis had helped him with homework and school projects during ASSETS. Stilt says, "He isn't just a teacher, he is a person I could go to for anything, and he is always there if you need help with homework, or school project." He is glad that Francis is his new counselor for his final year at VHS. He had many amazing things to say about Francis. "He helped me and a lot of other students, he was also there if you ever needed to talk to someone, kinda like a third guidance counselor."
 Francis wants to make a difference in his student's lives, he is determined to make there dreams come true.