Diving into the facts, not the pool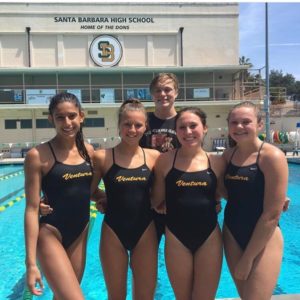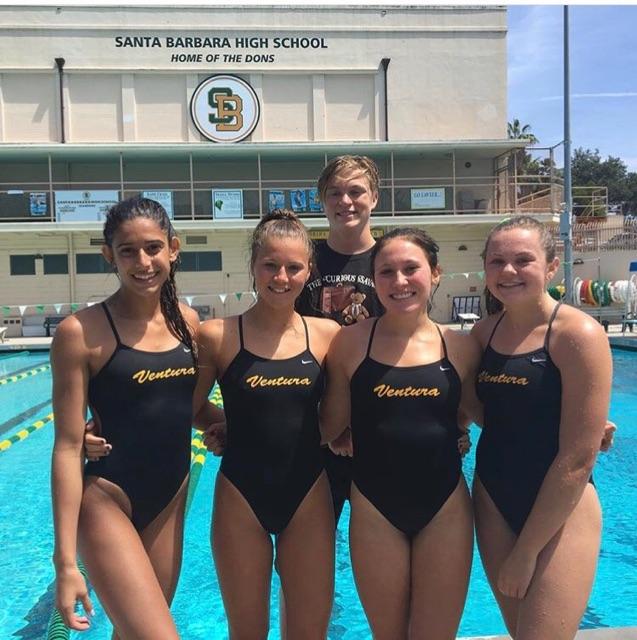 Several rumors have been spread this year that the Ventura High School dive team is going to be cancelled. This has led the divers to believe that they no longer will be diving this season, simply because there is no team.
Some students have heard that there is no coach, some have heard there is no team, and some have heard there are no diving boards. It is not often that a school sport is completely cancelled without confirmation from a coach, director, or administrator.
VHS dive coach, Lisa Simmons cleared up this rumor by saying, "Dive is not ending. I told them last year that I might be moving for school, but I ended up staying here. So I'll be coaching dive again this year."
This will be Simmons fourth year coaching dive, and her tenth year coaching gymnastics.
Tryouts are expected to be in January or early February. Dive is a spring sport that requires immense coordination and skill. Simmons suggests that "Ideal divers would be people who are willing to try anything. Fear is a big thing divers need to overcome."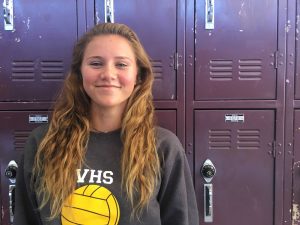 Junior Paige White was on the VHS dive team for two years and dove during the summer for fun. White was not officially informed of whether or not dive would be happening this year.
When asked what she thought the reason for the cancellation of dive team was, she said that "last I heard it wasn't officially over." White also said that "almost all of the kids either quit, graduated, or left the school so there aren't that many people left [for dive team]."
When asked about her reaction to the rumors, White said, "I was kind of sad because it was a fun team and practice that I always looked forward to, but it also was relief because since I did swim team [and] I had back to back practices [which] was hard to do with my homework."
Though the cause of the rumors are still unknown, several VHS dive athletes were convinced that there was not going to be a dive team this school year.
Other divers have been lead to believe that the current diving boards were not approved for diving in regards to safety. When asked about the current status of the dive team, swim and dive director, Mark Schmidt, admitted that he knew nothing about it being cancelled. He also said that "the district is replacing our current dive[ing] board," for a new approved one.