Student feature: Carson Peterson rows towards the future
Junior Carson Peterson on his rowing career and more
On Feb. 9, 2022, Ventura High School junior Carson Peterson qualified for the 2022 World Rowing Junior Championship selection camp. The selection camp will take place over a two-month-long period starting on June 12 and ending on July 27. It will take place in Chula Vista, Calif. If Peterson is selected, he will go on to play at the World Rowing Junior Championships in Varese, Italy. It will take place from July 27-30.
Peterson qualified for the selection camp during summer 2021 when he went to a similar rowing camp, but at a lower level. Peterson said, "There they were able to rank me with the rowers in the country and get a feel for the kind of athlete I was. A month ago I got an email from my coach with the invitation [to the 2022 World Rowing Junior Championship selection camp]."
Peterson as a junior has yet to commit to a college. Peterson said, "At the beginning of your senior year you commit and sign an 'intention of admittance' form from whatever university you decide to commit to." His preferences when it comes to university are as follows (in no particular order), UC Berkeley, University of Washington, Princeton, Brown and Yale. He would also like to participate in the Olympics as a rower.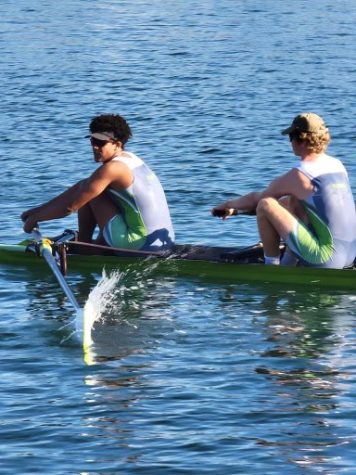 Peterson said, "In rowing what ends up happening is that you row collegiate, commit to a university and then many guys go to the Olympics in college. College is kind of the epicenter of rowing. I think that if I have a successful college career I think I would definitely take a stab at it [going to the Olympics]."
Junior Veronika Morris, who is a friend of Peterson, said, "Carson has worked hard in achieving his dreams with rowing, leading him to many opportunities in his rowing career, including attending prestigious rowing camps and competitions around the world, as well as numerous options of amazing universities to choose from. Carson will continue his rowing career throughout college and I definitely see him competing in the future Olympics."
Peterson also happens to be ASB Vice President at VHS. He said, "In a way being part of ASB is helpful to my academic situation and academic prowess. In ASB I'm surrounded by other students that are also performing really well. It is an inspiration to be around students like that. But also, with the title [of ASB VP] there comes responsibility and a feeling that you have to uphold a certain amount of excellence; to show other people that you're capable and able to support the school and make a change."
Junior Ella Strong, who is also a friend of Peterson, said, "I think what Carson has done with rowing is amazing. He's opened up so many opportunities for himself and the effort he puts into the sport is unbelievable. One time I watched him pass out while rowing and he just got back up and kept going. His dedication is unlike anything I've ever seen before and it's made his future bright."
Peterson is still unsure of his career plans outside of professional rowing, "Public service is a big theme in my life. I've had dreams of going into congress and doing politics. On the other hand, I could totally see myself as a rowing coach."
Junior Mateo Navarro, who is a friend of Peterson, said, "Carson is a driven and calculated person. He is charismatic, and knows how to rally a crowd."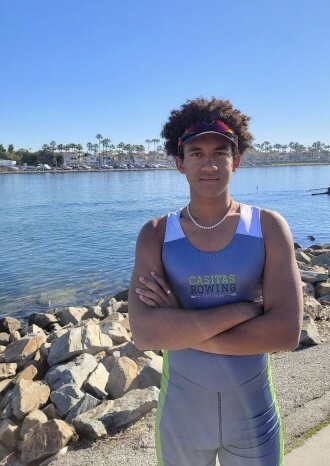 Peterson believes that his success as a rower is breaking racial barriers. According to USRowing (which is the sport's national governing body), only 13.75 percent of rowers were people of color in 2020. He said, "I think a big part of my inspiration comes from being an African-American, especially in rowing. It's a very white/elitist sport."
Peterson said, "Living in Ventura and being a super tall African-American kid I've kind of stuck out my whole life. The idea of being able to create black excellence myself is one of my inspirations."
He said, "I think there are a lot of parts of my life that if people were to look at without seeing me would not be able to place a race or maybe even a gender on me. That's part of my personality. I think being different and going against the status quo is another part of my inspiration and rowing definitely gives that to me."
Peterson has a GoFundMe page dedicated to funding his rowing ambitions. More can be read on Peterson's earlier life here.