ASSETS supports students after hours
Food, tutoring and transportation for all
ASSETS, standing for "After School Student Education Teamwork for Success," is an after school program at Ventura High School which does not mandate attendance. It operates between 2:30 and 5:30 p.m. on school days at the cafeteria. The program first started in 2014. Its coordinator is counselor Joshua Francis.
Francis said, "ASSETS is an after school program where students can come by and get assistance with homework. I have a tutor come Tuesdays and Thursdays between 2:30 and 5:30 [p.m.]. We have free food here, it'll fill you up. ASSETS is really for everybody. Primarily the students who end up attending are those who maybe don't have a ride immediately after school."
The program officially has 350 members as of April 26. Approximately 100 members are in attendance on any given day. According to the VHS ASSETS website, the program is funded proportional to the amount of daily attendance.
Senior Tim Bowhall, who is an ASSETS member, said, "I think that ASSETS is a great after school program that allows students to get tutoring but is also great for getting some off time, playing some games with people."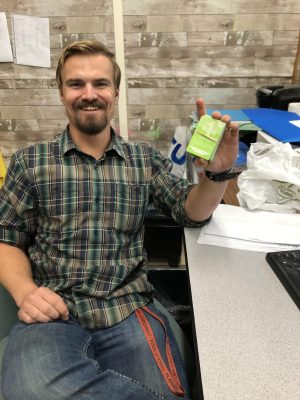 Francis said, "The purpose of ASSETS is to provide Ventura High School with an after school program. Students can be fed, get additional assistance with homework and get home. We also have ping pong tables, pool tables and TV's with Playstation 3s and Xbox 360s. We also have a calendar with events. Just last week we played a game of hide and go seek around campus. I also do barbecues, which I try to do maybe twice per month on a Friday, where I serve classic burgers. We have a field trip planned to the Long Beach aquarium this Friday [April 29]."
ASSETS members can receive public transportation after 4 p.m. ASSETS also provides a district bus service at 5:30 p.m. that takes members to Ventura Avenue and Oak View.
Senior Andrea Ruealcaba said, "I've been in ASSETS since my freshman year. It's a great way to bond with other students."
Francis said, "I would recommend every student join ASSETS. If you wanted to stop by after school and grab a free snack and go, that's totally fine. If students are in a sport you can finish your practice and drop by the cafeteria, pick up some food, wait for your ride, maybe get some homework done and go. A lot of our students get out at sixth period and are waiting for the bus so they'll come by and play a quick game of pool, then catch their bus."
To join ASSETS, students must sign a permission slip that can be collected at the cafeteria during the program's hours. Francis can be contacted at [email protected]