Math teacher John Kim hits the scene
 New math teacher John Kim begins teaching at Ventura High School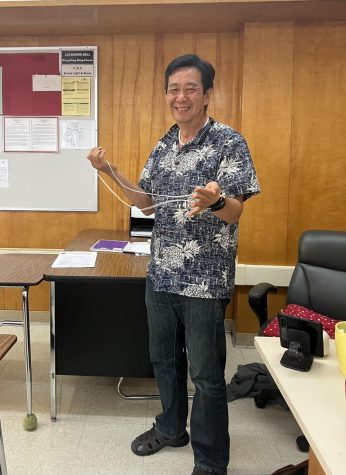 Math teacher John Kim is "just happy to be here" as he starts his first official year teaching at Ventura High School. "I've [subbed at VHS] for about three years. I was a long-term sub from March to the middle of June last year," Kim said. He subbed for Pierre Chamaa, a former math teacher at VHS, during the 2021-2022 school year. 
When Kim joined to be a long-term sub, he took over Chamaa's class. There he taught money management. His classes have some seniors and juniors. 
 "I also teach math two CP [college prep]. I have three math 2 [classes] and one money management [class]," said Kim.
Before Kim began subbing at VHS, he graduated from the University of Washington with an undergraduate degree in economics. He then got his master's degree from Washington State University in financial economics. 
While Kim grew up in southern California, he and his family migrated to Seattle, Wash. during the 1990s, where he finished his undergraduate degree at the University of Washington. After 10 years in Washington, Kim moved back to southern California. 
Kim said, "I was actually in [a] PhD program because I wanted to teach as a professor, but I did not want to do the research. I finished my master's [degree] and ran. Then I worked at Microsoft for a couple years."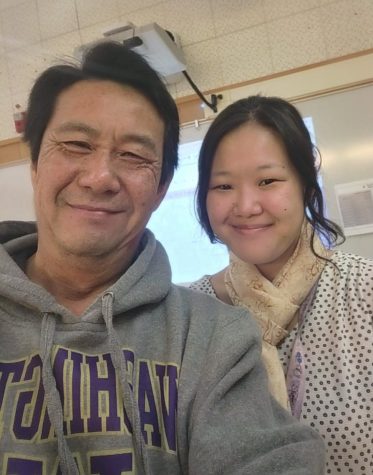 After leaving Microsoft, Kim started his own tutoring business. He worked in the tutoring field for about 20 years, exclusively for high school math for about 15 years.
Following his stint in the tutoring business, he substituted at several different high schools including Foothill Technology High School, Camino Valley High School and VHS. 
Math teacher Jaqueline Kim, who is John Kim's daughter, said "It's been a lot of fun [having my dad at VHS]. I always make the joke that if you told me in high school that I would be working with my dad that it would be a nightmare, but it's actually been a lot of fun. We've been able to teach each other about how to teach math. He was kind of my first mentor way back in the day and now I get to kind of teach him how to teach in a classroom, so it's been a really interesting experience. It kind of shows how much I've grown as a person."
Kim said, "I love it [teaching at VHS]. My daughters are here, all my kids went here. It's like a second family."
Kim said, "The passion for teaching comes from when you're teaching or tutoring someone. You have to hook the student because if they don't like learning, if they're not having fun, that's probably the biggest draw. I like to make it fun because if you like drill it and make them hate it, they're not gonna come back." 
Daisy Jones 23' said "It's interesting [Kim's class], he has some good teaching tactics. He really listens to his students and he actually values what we have to say."