Why community college is a good option
Students need to stop overlooking community college as a valuable option
 The ultimate goal for some high school students is to get into a desired college after high school. However, four-year colleges can be expensive, stressful and difficult to manage for a young adult. In Ventura, there is an option that is overlooked by students: community college. 
Ventura Community College (VC) offers free education for the first two years of college under certain requirements. Ventura College and other community colleges such as Santa Barbara City College (SBCC) offer automatic entry to some public California universities of your choice, as long as an agreed-upon grade point average between the community college and chosen university is met.  
Earning an associates degree for free and getting general education out of the way at a community college can save students an immense amount of money. According to the Education Data Initiative, "The average in-state student attending a public 4-year institution spends $25,707 for one academic year." Comparatively, VC offers free education for two years. 
Community college also gives students a developmental period between college and high school. Many high schoolers are not immediately ready to go straight from high school to a four-year college. Community college gives a building period between high school and a four-year university that allows students to mature and find their passions in time before the transfer to a four-year university. Many reports suggest that only about 50 percent of college-seeking individuals are ready for a four-year university straight out of high school. Community college is a beneficial option for those who are not ready. 
VC graduate '21 and current California State University Channel Islands student Amber Moraga said, "Going to [community] college after high school allowed me to complete my general education, as I matured as a person, to decide on a major that suits my career goals."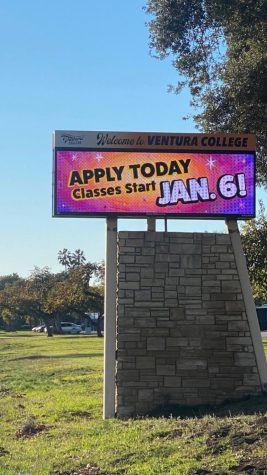 A popular assumption about junior college is that students won't receive the same education or level of recognition compared to a four-year university. However, this couldn't be further from the truth. The general education taught at a community college level is the same general curriculum as a four-year university in California. Transferring to a four-year after community college also allows you to receive the same college degree as the students who attended the university for four consecutive years.  
The assumptions that VC is a lesser education, are largely baseless and we encourage any student struggling to afford a four-year university, or that is unsure of their career trajectory, to consider VC. 
Clover Higgins '23 said, "For me personally, [community college] gives me an opportunity to save money before going and supporting myself at a four-year college because I don't want to have to get a ton of help from my family, and it's close [to home] so I get to stick around where [I'd] like to be for a little while longer." 
"I think people view [community] college negatively because, honestly, I don't know why, people don't really have a good reason […] For people who are less fortunate than others, it's an easy opportunity to help yourself become successful in life," Higgins said.
VC also provides a place for student-athletes to continue to play their sport after high school. Richard Cuevas '23 said "I would say VC is the best option for me because it's free and it's a good option to commute to waterpolo. If you play any sport it's an easy commute."  
Community college is, at worst, a safe place to develop your education at a free cost before continuing on to your later goals in life. Community college, at best, can be a life-changing experience that can ultimately change the course of your educational career and you as a person. Consider community college for any beneficial reason you might have. It will ultimately be a valuable decision regardless of the future.