Cassie's Cats: a cat lounge and adoption center
A place to take a break, relax and pet some cats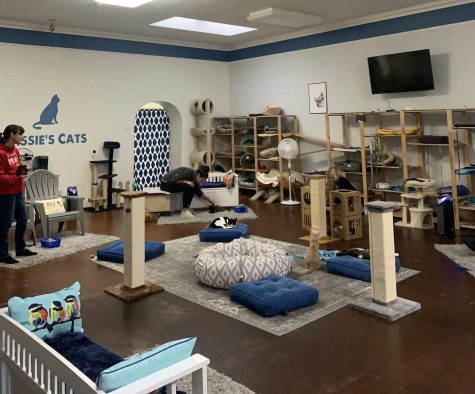 Dogs are a 'man's best friend,' but what about cats? Cassie's Cats, on 1744 East Main St. in Ventura, is a peaceful sanctuary for the city's furry residents. 
Founded by Jennifer Thompson, this lounge and adoption center for rescued cats is a non-profit organization with all funds going directly back into helping homeless cats. 
According to Cat Café, cat cafes originated in Asia and are especially popular in countries such as Japan and Singapore. Many housing establishments in these countries prohibit pet ownership, so cat cafés allow cat lovers to interact with their furry friends and escape from the stress of their everyday lives. 
Andrea Ruvalcaba '23 said "I have two cats. I haven't been to [a cat café] but I want to go."
Thompson's inspiration to start a cat lounge stemmed from her love of cats. When Thompson began visiting cat lounges in Santa Barbara, she made her decision it was time to start up a cat café of her own.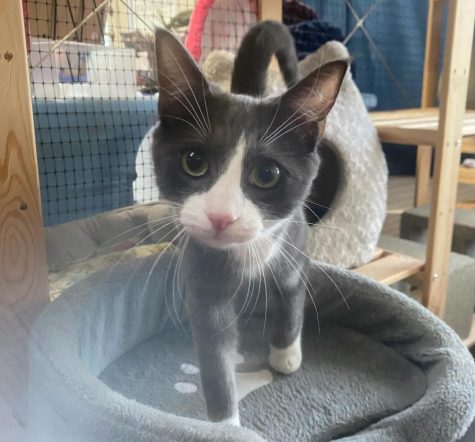 Thompson said, "I retired from working full-time four years ago and started channeling that energy into opening this. I love cats, I want to help cats, I like to be around cats, I like to be around people who love cats."
The name was inspired by Thompson's childhood companion, Cassie, Thompson's first cat. Thompson and Cassie had a loving relationship that lasted 18 years. One of the first things people will notice when they step into Cassie's Cats is the large canvas-print picture of Thomson's beloved companion hanging above her desk.
A volunteer at Cassie's Cats, Maddy Wohlreich said, "I actually visited [a cat café] in Japan years ago when I was traveling. When I read on Facebook that somebody was starting to collect money to open a cat café here in Ventura, I immediately contacted [Thompson] and said I wanted to be involved. I'm [volunteer] two afternoons a week and help out other times."
 Donations are accepted as all money donated to their company goes directly back into helping homeless kittens and cats find them a forever home. Volunteer work is also highly valued at Cassie's Cats. Volunteers as young as 14 are welcome with the consent of a parent or guardian. Those 16 and over do not need a parent's consent.  
Cassie's Cats is a unique provider for not only spending leisurely time with furry friends but also having the opportunity to give one a home.