Senior essay contest for scholarship opens
The first-place prize is $300
The Association of California School Administrators will award $600 to students who place in the top three in its high school senior essay contest. The first-place student will win $300, the second $200 and the third $100. Students must submit an essay answering the prompt question, "How has a teacher, administrator, secretary, custodian, or other school staff member made a positive impact on your life whether at school, in the community, and/or at home?" They must submit the essay by May 20 to ACSA member and Cabrillo Middle School Assistant Principal, Joseph Dyess, who can be contacted at [email protected].
The contest is open to seniors in Ventura, Fillmore, Santa Paula and Ojai. Students' essays must be typed and double-spaced, two to four pages long, and have a title page with their name, school name, address, phone number and email address. 
Jeannie Ortega Fuentes '23, who plans to submit to the contest, said, "I decided to apply for this because I've always had really good relationships with my teachers. I plan on writing about my computer science teacher, Ms. Bergfeld, who has also been my AVID teacher. Or [because] I'm a special education teacher's assistant, and there's a teacher called Mrs. Nancy. She's always helped me out and she's always giving me advice and is always integrating me with [her] class."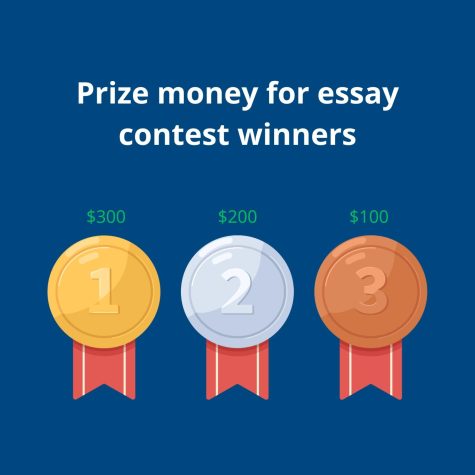 A group of ACSA North Ventura Charter members will judge the essays. Dyess said, "The group will look at how well and thoroughly the prompt is answered [by students], the creativity of their responses and of course, their use of grammar. The hope is that we have as many [submissions] as possible."
The ACSA is a group of active and retired school leaders that advocate for California students. The ACSA holds its essay contest yearly, and it has been recurring for years. 
Dyess said, "We want to be able to financially support some students on their journey toward college. This contest gives students a chance to reflect on their educational experience, while recognizing teachers or staff that have supported them. Students should submit so they can recognize someone that has helped guide their way through the K-12 educational journey. And they can win a cash prize!"
Lourdes Lopez '23, who plans to submit to the contest, said, "I think I have a solid answer for the prompt and I want as many scholarships as I can get for university. I'm writing about my experience applying for university and everyone who helped me."