Failed negotiations for higher pay for referees leave VHS soccer teams without referees in the 2023-24 season
After threatening to stop working for over a year since CIF Southern Section approved a new pay structure in January 2022, CIF referees have voted to boycott the 2023-24 high school soccer season. The strike is taking place due to a request for higher pay by CIF-SS soccer referees. After back and forth negotiations between the referees and CIF, all leagues in the Southern Section had to vote for or against the pay change. The Channel League, the league that VHS belongs to, voted in favor of the pay raise. However, other leagues in the section voted against the change, and the raise was not passed. 
Now, VHS soccer coaches are left to find new referees if the soccer season is to continue as planned. "We have asked teachers, we have asked community members, I've reached out to [American Youth Soccer Organization] coaches and referees, I've reached out to club coaches in the community to see if anyone wants to become certified as a referee," said VHS girls head varsity soccer coach, Olive Timpson. Coaches are looking for at least one referee for JV games, and two or three for varsity games. 
"The athletic director, Teri Dath, has told us that coaches can referee games. I'm not really sure how I'm supposed to coach and referee at the same time. Or, if I referee the JV games, who is going to warm up the girls for the varsity games? It seems a little unfair that they're asking us to have this type of responsibility," said Timpson. 
Reid Patrick '25, center back for the boys varsity soccer team, said, "They [CIF referees] don't really deserve 10 more dollars. They don't make good [enough] calls for 10 more dollars, it's not worth it." 
Right-back for the girls JV soccer team, Ariadna Alvarado '25 said, "I don't love the idea of the refs going on strike. It hurts our team's motivation. This strike will hurt our practices and future games, if we have any, by hurting our motivation to work harder. This is because we will be thinking about the possibility of not playing and stop working hard because we don't see the point."
VHS athletic director Teri Dath shared that individuals, who are not part of the local soccer referee association and heard about the strike, have stepped forward to fill the need for referees for the 2023-24 soccer season. "Right now, we can only speak for the home games that we are responsible for staffing, and we are well on our way to securing a sufficient number of referees; our intention is that no home games will be canceled," said Dath.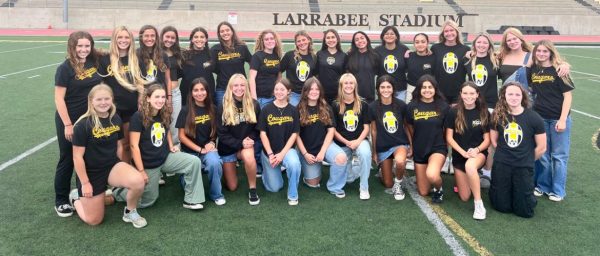 Currently, the main solution to the lack of referees for games is to look for both paid and unpaid volunteers to step in as the referees for home games. In the beginning of December, CIF-SS referees will go back into negotiations with CIF about the raise. "Football [referees] got a raise, basketball referees got a raise, [but] soccer [referees] were the only ones that did not get a raise. Maybe the raise will get passed so that we can finally get referees," said Timpson. 
"I support the refs. I have been friends with many of the referees and the referee association for a long time, I hear their concerns. As a teacher getting my raise last year, I understand the frustrations. I understand the difficulties they're going through," said Timpson. In December of 2022, VUEA teachers received a ten percent raise after negotiations with the district. 
"I look at the students, and the seniors that are the same freshmen that came in and had the COVID season, and I just want to give them a solid, productive and fun senior year. If we don't have referees, if I don't get people from the community, then we're stuck.It's sad. It's sad that a high school season may not happen or might not be as successful as it used to be, or could have been, because of the referee situation," said Timpson.