Seniors college applications are due soon for the fall semester of 2024
Seniors' application deadlines for various colleges are coming soon for the fall semester of 2024. Various platforms for submitting applications require different deadlines. The main platforms for turning in applications in California include the Common App, UC applications and CSU applications. 
The Common Application is a platform used by over 1,000 colleges which also includes personal and parental information, high school coursework, recommendations from counselors or advisors, extracurricular activities, financial data and the common application essay which gets sent to most schools. Many of these schools also require supplemental questions in which the school individualizes themselves from other colleges. 
Emily Sehati '24 said, "College deadlines have been the most stressful and looming responsibility that I keep pushing off that I need to confront. Just talking about it makes me terrified. I'm actually terrified for college application deadlines because I feel like I'm not confident enough in my essay and I just don't have enough time to spend on my essays to make them the way that I want them to be." 
The UC application applies to University of California universities which include UC Berkeley, UC San Diego, UC Riverside, UC Merced, UC Irvine, UC Los Angeles, UC Santa Cruz, UC Davis and UC Santa Barbara. Similarly to the Common Application, admissions ask for financial data, high school coursework and personal and parental information. However, the UC application makes one application for all nine colleges. Meaning that students complete four out of the eight questions asked, no essay needed. UC also does not accept any SAT/ACT test scores. The range for acceptance to UC's ranges from 9%-89%.
Juliette Nasarenko '24 said, "I feel really stressed [about college applications] to be quite real. I turned in six college [applications] so I feel a little more relieved but I still have second thoughts, but I know I can't do anything since they are turned in."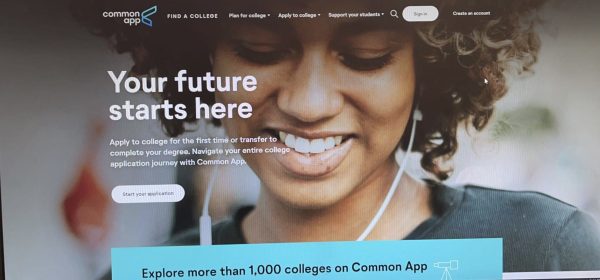 CSU applications applied to California State Universities include CSU Bakersfield, CSU Channel Islands, CSU Chico, CSU Dominguez Hills, CSU East Bay, CSU Fresno State, CSU Fullerton, CSU Cal Poly Humboldt, CSU Long Beach, CSU Los Angeles, CSU Maritime, CSU Monterey Bay, CSU Northridge, CSU Cal Poly Pomona, CSU Sacramento, CSU San Bernardino, CSU San Diego, CSU San Francisco, CSU San Jose, CSU Cal Poly San Luis Obispo, CSU San Marcos, CSU Sonoma and CSU Stanislaus. CSU's application requires personal and parental information, high school coursework and extracurricular activities. The CSU application does not accept SAT/ACT scores. The CSU acceptance rate ranges from 33%-97%. 
Nasarenko said, "This month I have UC and Cal Poly [applications to finish]. My first deadline was Nov. 1 and I'm trying to get everything done by Thanksgiving. I like a lot of colleges, [and] I want to stay here in California, but I am applying to some out-of-state schools." 
Sehati said, "My first deadline was Nov. 1. My last deadline is Jan. 2. I have applied to USC so far." 
The deadlines for private colleges vary by college through Common Application, however, early action and early decision applicants would have already had to submit their applications by Nov. 1. Regular Decision applicants can vary by college and students are able to view their deadlines on the Common Application website. UC applications opened Aug. 1 to be due Nov. 30, while CSU applications opened Oct. 1 to be due Nov. 30, as well.