VHS cheer puts the fun in fundraising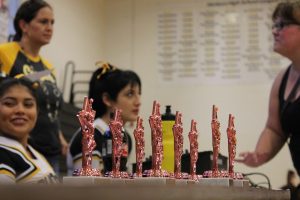 For the past four years, Ventura High School cheer hosts and competes in the 805 Cheer Invitational, held in the Tuttle gym. Sunday, January 28, VHS went head to head against other local cheerleading squads within their division.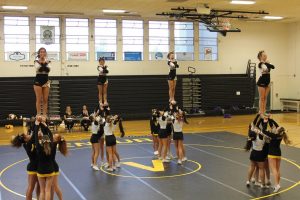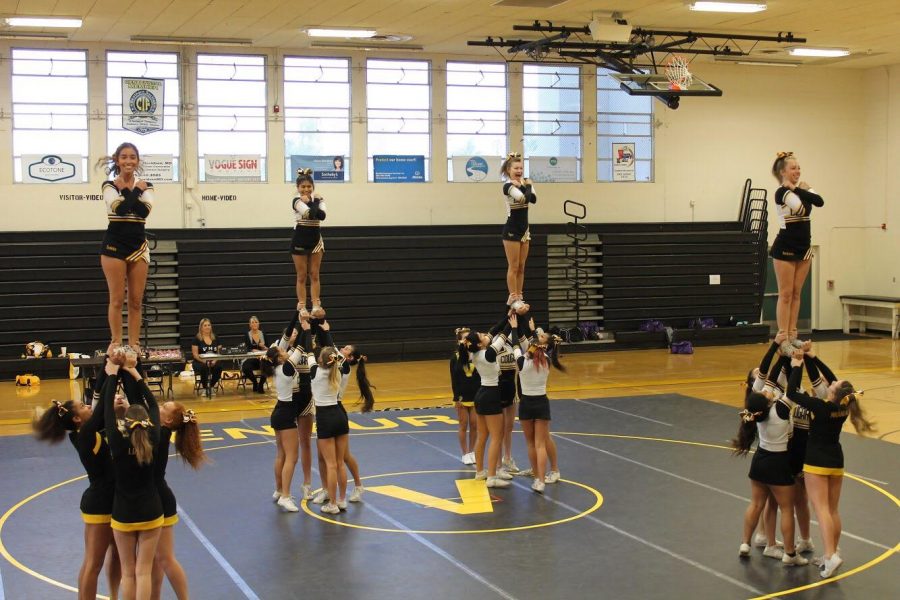 Once all of the teams are done performing, the judges then give out specific awards. All teams must perform a routine with stunts, jumps and dance. The VHS cheer squad won best stunts.
"I think we did really good. We hit all of our stunts, and our dance was really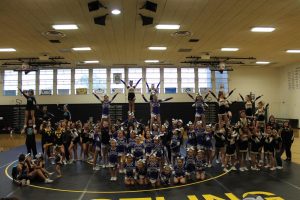 sharp. I'm  also really impressed with [junior varsity] because they had to learn the routine in a very short amount of time," said junior Paris Gaston.
The 805 Cheer Invitational is one of the VHS cheer team's fundraising events and this year the team raised a total of $1,500, from door sales, the snack bar, team registration and shoutouts.
Julianna Jacob-Vargas, a freshman on JV, shared that this is her second time going to the invitational. Her first time was when she was a sixth grader performing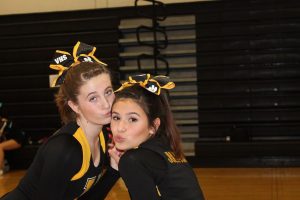 with Billy Clower Dance Company. Billy Clower Dance Company has a cheer program of their own who performed at the invitational as well.
This invitational welcomes all age groups from various schools, with the youngest competitor being two years old, and the oldest being 23.
Jacob-Vargas said, "Being on the Ventura [High School] team this year was a lot less nerve wracking. I also felt like more of a leader because [my team] helped run the invitational this year, rather than just performing. It's a very fun fundraiser that we hold because we get to see other teams perform, which is always interesting. I definitely think we should keep having it."