What's the deal with athletic signing day?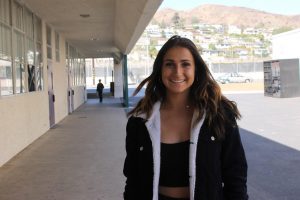 National Signing Day is the first day that a high school senior can sign a binding National Letter of Intent and is typically the first Wednesday of February. Usually seniors that commit to a college or university to play a sport participate in an athletic "signing day," where they are recognized for their athletic involvement and commitment.  
According to Principal Carlos Cohen, athletic signing day is not something that occured at Ventura High School until last year, in the spring of 2017.
This year, two students committing to college for athletics are seniors Samantha Zanini for women's soccer and Peyton Collins for men's water polo.
Recently, students have expressed their concerns with VHS not having an athletic signing day event this year. In response to students' concerns Cohen said, "We are going to do something," but explained that it would not take place during school hours.
Cohen elaborates saying, "VHS has never [had an athletic signing day.] It has never been a thing until last year."
Zanini recently committed to California State University San Marcos saying, "[Signing is] really quick [and] simple. It just shows some kind of acknowledgement [of our work]."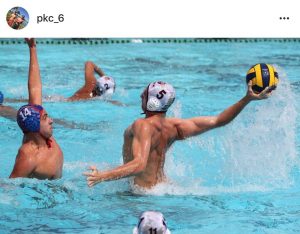 In addition to Zanini, Collins recently committed to the University of Southern California for his sport.
In reference to her and Collins, Zanini said, "I get [that] we don't have a lot of [students] that are signing… [But] it would still be nice to do it."
Zanini also mentioned that while she would be disappointed if there were no signing day this year, she understands the reason why it could be hard to schedule. "I do understand that with the fire things have been pushed back, but I feel like if it was football it would've been done by now," Zanini said.