Music trending at VHS: Who's lame and who's flame
Ventura High School currently exhibits a diverse music scene, as students listen to diverse genres like hip-hop, rap and indie.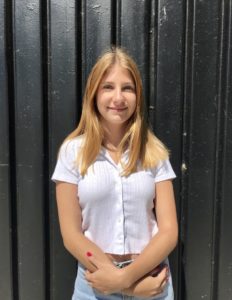 Artists like Shoreline Mafia and Brockhampton are especially popular in Ventura and some of their recent shows at the Ventura Theater have rapidly sold out.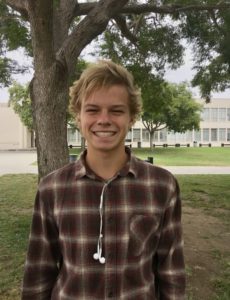 Some students, such as senior Joey Stutes, complain of how quickly the shows have sold out in the past. After failing to buy a ticket in time, Stutes commented that he "went to social media to look for a ticket, and it was very challenging to find one." After finding a ticket at the last minute, Stutes attended the sold out concert on Wednesday, September 12th, after which he added that "there was a large Ventura High crowd at the concert."
Other artists that have gotten buzz on campus include Travis Scott, Drake, Tyler the Creator and Post Malone.
Despite the trends in these sold-out shows, when the Cougar Press asked a diverse group of about 50 students around campus to pick a favorite artist, a majority of the student respondents chose Rex Orange County, an indie artist perhaps best known from his recent hit song "Loving is Easy."
Senior Cole Stender, after seeing the results above, was surprised to see Rex Orange County so far ahead the rest of the artists, saying that "[he'd] probably say Drake" would win if he had to predict the poll winner.
On the contrary, sophomore Taylor Garcia –who herself voted for the winner– commented that a lot of people enjoy Rex's music because "it's very laid back, but it's also not super sad music."
"I can listen to it at any time, and it has a lot of variety in taste," she added. If our poll results are to be believed, many VHS students agree.