Opinion: a super duper attempt at bullying prevention
On Oct. 5, during a special rally schedule, rapper and Ventura High School alumnus KYLE performed for VHS students in honor of National Bullying Prevention Month. After speeches from the assistant principal, VUSD superintendent, and two VHS students, KYLE performed three songs, ending with the crowd favorite "iSpy."
The intentions of this concert were positive — to motivate students to "be true to themselves" in the hopes that this will eradicate bullying, creating an improved campus for everyone. But how effective was this concert, really? When asked, junior Horace Johnson commented, "I thought the poems in the beginning [were] wonderful and inspiring. But in all, the concert didn't do anything to 'stop bullying.'"
Upon arriving on the senior lawn, students waited, seemingly underwhelmed, as they listened to motivational words and advice on how to "be their best selves." In my opinion, it was seen as more of a waste of time until KYLE came onto stage, which was what the students really wanted to see.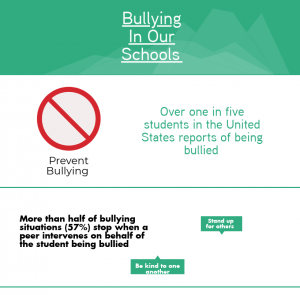 Even once KYLE ran up on to the small stage, there was more motivational talking before the performance of actual music. Don't get me wrong — bullying should be prevented. No one ever deserves to be bullied or have the feeling as though they cannot be themselves. But just because an up and coming rapper that had Pierre Chamaa for math class and has a few popular songs does not mean bullying will be stopped. Pledging to be yourself is great. However, it does not solve the problem.
Even in the mere hours after the KYLE performance, I heard rude and negative comments from student to student, displaying the ineffectiveness of this anti-bullying attempt. Thank you for performing KYLE, you seem like a super duper guy who truly wants bullying to end. Unfortunately, bullying is still continuing throughout our school and the Axe endorsement did nothing to help.