Why makeup is important to high schoolers
If one took a moment to think about makeup wearers, most would probably know at least one person who "beats their face." According to the Bureau of Labor Statistics, "employment of barbers, hairdressers, and cosmetologists [are] projected to grow 10 percent from 2014 to 2024, faster than the average for all occupations."
We asked Senior Delaney Valdez about her viewpoint on makeup and about wearing it to school. Valdez stated that she views makeup as "a cool way to express yourself" and she also told us that she sees it as "something that can boost one's confidence if makeup makes them feel that way."
While it is widely known that wearing lots of makeup to school can be seen as "doing too much" or "trying too hard," we disagree with that. Certain people view makeup as a form of art and a way to express themselves. Every person should be granted the chance to feel confident, and if that means wearing an abundant amount of makeup then we feel as though people should just do it, without the fear of being judged by others.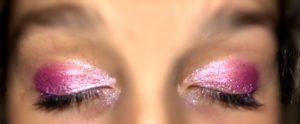 Senior Paris Carmody noted that a perk of makeup is that it boots her overall look when she doesn't try hard on her outfit.
It seems, that makeup is growing because of makeup artists and beauty gurus online, spreading hype of brands and technique.
According to Business Insider, Yuza, a beauty guru, is the eleventh highest-subscribed account on YouTube. Yuya is a 24-year-old Mexican beauty vlogger, who posts makeup, hair and other beauty tutorials.
Yuza has 20.5 million subscribers — assuming these 20 million people are subscribed to at least one other beauty account, one can see how makeup has been on the rise.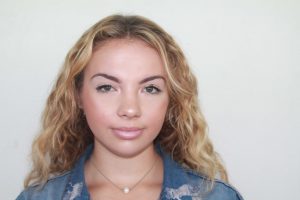 Makeup is also easily accessible to all ages, genders and socioeconomic backgrounds. Drugstores such as Target and CVS Pharmacy have numerous makeup aisles. There are also more high up brands that can be purchased at Sephora and Ulta. All the stores listed are chain stores in Ventura County, making it accessible for Ventura High School students and any other person in Ventura County to acquire makeup. Of the drug store brands, our personal favorites are Milano and Covergirl, while some higher end cosmetic favorites are Mac and Urban Decay.
From simply wearing mascara to full out glam, makeup influences the lives of many high schoolers at Ventura High.