Ventura volleyball takes Pacific View League championship
Ventura High School's varsity girls volleyball defeated their cross-town rival, Buena High School, in four sets to win the Pacific View League championship on October 9th. The victory brought VHS a league championship in their first year in the PVL.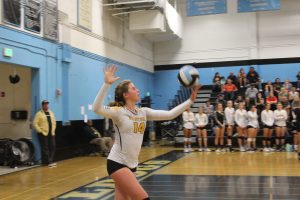 The Cougars started out slow, and lost the first set with a score of 23-25. VHS quickly gained back the momentum, though, and tied the score of the match 1-1 when they defeated BHS 25-23 in the second set. The Cougars went on to defeat Buena in the next two sets, 25-17 and 25-23.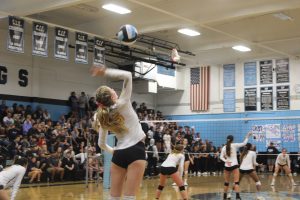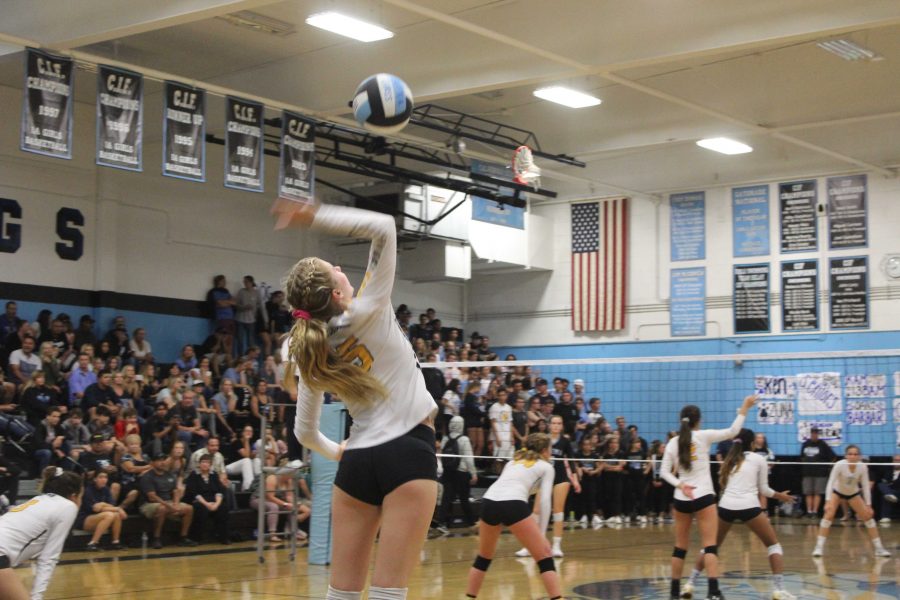 When asked how the team was performing, senior captain Tatum Teel (number 5) said, "I feel like we didn't play our best in the beginning, but we executed very well at the end, and I'm very proud of how we finished."
With a 9-1 league record, the Cougars qualify for the CIF playoffs. When asked how this win affected the team going into the playoffs, Teel responded, "I think we will have fun, and be prepared for anything. We will most likely be the underdogs, because we are a pretty small team, but we are going to fight through the whole thing and not give up."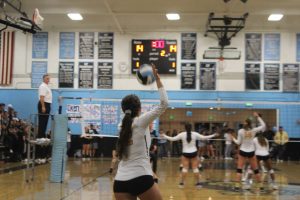 The Cougars have their first playoff game Thursday, Oct. 18. The time, location, opposing team have yet to be announced.