District elections: it's voting time
On Nov. 6, 2018, citizens all over the country will vote during the midterm election. The city of Ventura has seven sitting members on the City Council: five councilmembers as well as a deputy mayor and mayor. Four councilmember positions are up for election.
Kevin Clerici, executive director of Downtown Ventura Partners, a nonprofit business improvement for the district of Ventura, is a candidate for City Council. When asked on his decision to run, Clerici said, "I work daily with over two hundred and fifty small business owners, property owners, residents and stakeholders. I'm on the front lines of our homeless and housing challenges and I feel like my experience has made me sort of uniquely prepared to step in as the representative for District One."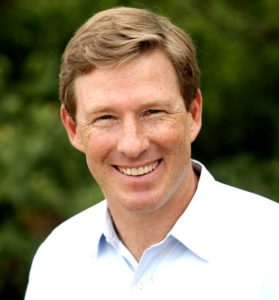 The Ventura City Council adopted Ordinance 2018-001 in order to transition to district-based elections by January of 2018. This means that voters in each district will elect specific candidates that represent their allotted region.
"Their [young voters'] voice matters … perhaps now more than ever before because… [it is] the first time that we've gone to district elections," said Clerici. Now, only voters within the districts can vote so people are likely to win within the hundreds [of votes]. It's critical that we get people engaged,"
Similarly, Councilmember Erik Nasarenko, who is up for reelection, commented, "I would tell our younger demographic to get out and make a change while they can. For example, sixteen and seventeen year olds, if you see a fire station that you want to keep open or something that you know can be improved in our city, vote."