Does My Vote Matter? Students reflect on voting
Does my vote matter? Students reflect on voting
"Even though I'm only one vote, it does count to me since one vote can be the game-changer for each state," said senior Zakhar Gazizov.
Voting-age Ventura High School seniors went to the polls for the first time Tuesday, Nov.  6. For those that voted in person, some of them may have encountered senior Isabella Mercado, who volunteered at the polls.
"I work with an organization called "[Indivisible] Ventura," she said, explaining that it was Indivisible who offered her the job. "I worked the master roster, collected voter ballots and numbers, [assisted] deaf voters, and made sure each vote was accounted for."
As President Donald Trump makes accusations of voter fraud on Twitter, first-time voter senior Mati Castillo has no doubts about whether or not her vote counts.
"I do think my vote counts, and I know that sounds naive but I feel like California is a state that tries to uphold democracy," Castillo said.
"If I was living in Kansas or Georgia where voter suppression is more common I think I'd have a different point of view," Castillo added.
The American Civil Liberties Union (ACLU) sued Kansas and Georgia in 2016 and 2018 over their respective voting laws. In Kansas, the issue was a requirement for proof of citizenship, and in Georgia the issue centered on absentee ballots and a requirement for signatures to match to confirm identity. Both laws raised concerns about impairing access to vote.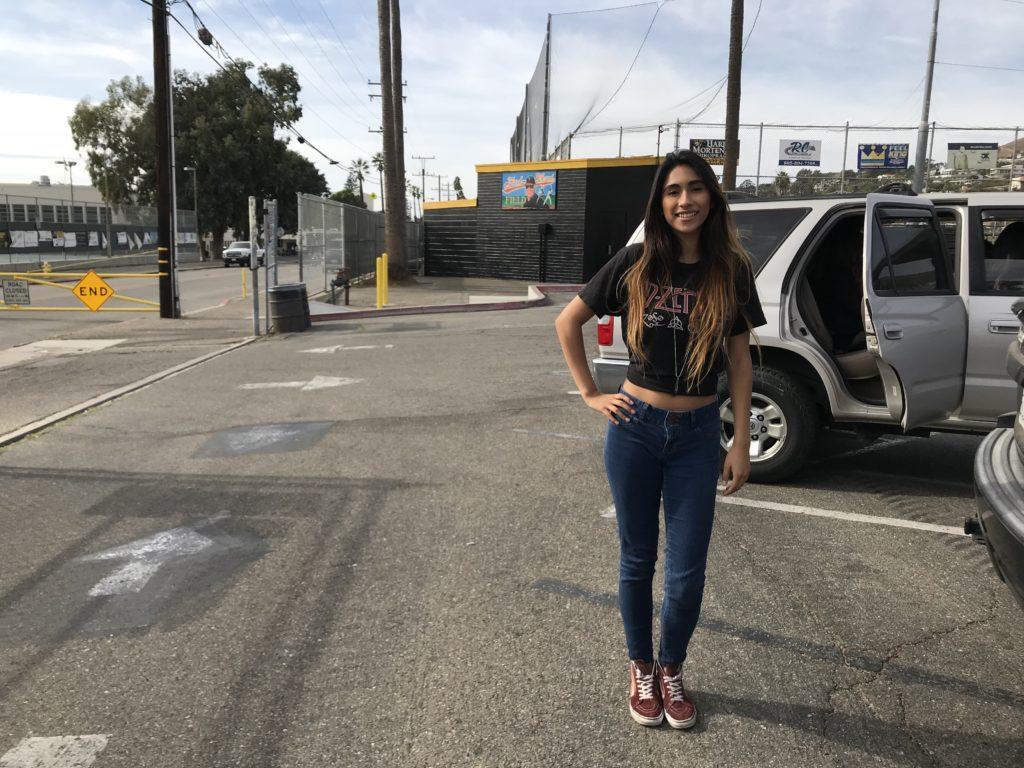 Both Castillo and Gazizov researched their choices before going to the polls. "I spent a few hours researching," said Gazizov. He said that he voted for Representative Julia Brownley, Senator Dianne Feinstein, and Governor-elect Gavin Newsom. All Democrats, all three were elected or reelected on November 6.
Castillo looked at who various nonprofits such as CAUSE (Central Coast Alliance United for A Sustainable Economy) supported in addition to checking each candidate's endorsements. She voted for Rep. Brownley, Senator Feinstein, and State Assemblywoman Jacqui Irwin.
Mercado said that she encountered someone at the polls who said her vote didn't count. After offering to help her, per Mercado, the woman screamed, "People like you are why I vote, to get you out of here."
"No matter [whether elections are] big or small, your vote counts," said Mercado.
AP Government and Politics teacher Justin Weber has dealt with students who don't think their vote counts.
"I hear that a lot," he said. When asked what he tells students who think their vote doesn't matter, he said, "By participating, you are exercising your right to be in a republic."
Listen to Weber's full interview below.
As elections continue to be decided across the country, Castillo, Gazizov and Mercado are looking to the future. Both Castillo and Gazizov stated their desire to vote in 2020 and beyond, and Mercado is pre-registered to vote. Pre-registration means that one is automatically registered to vote once they turn 18.
"It's a privilege I'm lucky enough to have and I fully plan on using it," said Castillo.